It was in 2019 when the Supreme Court declared the practice of Triple Talaq unconstitutional by a 3:2 majority. Years down the road to 2021, here is a look into what this law has achieved. 
Background
Triple Talaq or Talaq-e-biddat is a practice by Muslim communities which gives a man the right to divorce his wife by pronouncing "Talaq" three times in one sitting in any form of communication like text message, call, or without the consent of the wife. If the divorced woman wishes to remarry that person, she will have to obtain a divorce from a second husband before she can go back to her first marriage. 
Hence, on August 01, 2019, The Muslim Women (Protection of Rights on Marriage) Bill was enforced by the government led by the NDA criminalizing the instant DivorceDivorce of Triple Talaq. Performing Triple Talaq would lead to imprisonment of up to three years without a warrant.
This law came about after a Writ Petition filed by Shayara Bano, whose husband divorced her after 15 years of a marriage ending it by uttering Talaq thrice. Her petition asked for holding three practices unconstitutional- talaq-e-biddat, polygamy, and nikkah halala. 
The Constitutionality of The Muslim Women (Protection of Rights on Marriage) Bill, 2019
The Triple Talaq is a criminal offense that has shot up the eyebrows of various thinkers and experts who believe that DivorceDivorce is a civil matter, so why has it been made a criminal offense. Under the Hindu Personal Law, Divorce is a civil matter, whereas the same issue has been dealt with as a crime for the Muslim minority. A disagreement under a marriage contract between those belonging to a particular religious denomination had been characterized as a crime though other religious denominations are not exposed to similar penal consequences. This violates Article 14 (State shall not deny to any person equality before the law or the equal protection of the laws) and Article 15 (prohibition of discrimination on the grounds of religion, race, caste, sex, or place of birth) of the Constitution. The opposition pointed out many times that the Bill was moved to target the particular community of Muslims. Three years of imprisonment can be used against the Muslim minorities as there is a principle of maxims "Nullum crimen sine injuria," which means no person shall be punished for an attack that does not prove to be significantly harmful to anyone. Triple Talaq doesn't harm or violate the rights of Muslim women except the husband fails to perform the conjugal responsibilities in that case, we have section 498A of the Indian Penal Code of Protection of Women from Domestic Violence Act, 2005. 
As per a report in 2006, the separation cases in Muslim women were 4.8/1000 compared to 5.5/1000 in Hindu women. But no law was moved against u divorces. Under section 375, which provides a shameful exception of raping of the wife by her husband is not a criminal act that is against women's rights, and no amendment has been done so far to revoke marital rape. The Hindu Marriage Act does provide for a one-year jail term in case of harassment, and in case of desertion, here, just a plain divorce is being given a three-year jail term without any case of cruelty and desertion.
Moreover, the Centre promulgated the ordinance when the Bill was already passed in the Lok Sabha and pending in the Rajya Sabha. Ordinances can be promulgated when Houses are not in session, and the President deems it fit for a dire necessity for a new law. 
In this case, no such immediate developments or mishaps occurred that required promulgation of the ordinance. 
Therefore, it may not be wrong to say that the Bill was passed in a haste manner without deep scrutiny and microscopic analysis. 
As put forward by Ms. Dola Sen of West Bengal, 60-70% of the bills were sent to the Standing Committee in the previous Lok Sabhas, whereas the recent trend has been only 26% of the Bills are sent for further scrutiny. As rightly stated by her, just because an ordinance has been brought forward multiple times does not mean that it has been thoroughly scrutinized and gone through. 
Impact of Triple Talaq
According to the Minority Affairs minister Abbas Naqvi, there is an 82% decline in Triple Talaq cases. However, a large population of Muslim women is skeptical about the Triple Talaq law. As it is halting the freedom of choice for married women because of the Triple Talaq law, married women must be obeyed by this husband for their whole life. According to the first provision of the law, "Any pronouncement of talaq by a Muslim husband upon his wife, by words either spoken or written or electronic form or in any other manner whatsoever shall be void and illegal." But the action is taken against the husband with three years of imprisonment. There Are many questions about how a husband can be imprisoned if the provision says it has no legal validity and is void.
Triple Talaq is a social evil, and the mere de-criminalizing the practice will not eliminate the deep roots it has in our society. It may have curbed the practice to a certain extent, but the guilty are dealt with leniency.
The Supreme Court ruled that those found guilty are up for three years of imprisonment and made it a non-bailable offense. But oftentimes, bail has been granted where men use this period for intimidating women to take back the case or abandon them entirely with kids to feed and no work experience. 
An activist, Zakia Soman, from Bhartiya Muslim Mahila Andolan, says that there have been exceptionally low arrest rates in such cases where after a year of passing this law, their organization received 50 cases from across India, and only one was arrested. She added that the man got bail within three days. 
The FIR reports are also filed with great difficulty as men often deny ever giving talaq, and it becomes a case of trusting one person's words over the other due to lack of any proof whatsoever. Mukhtar Abbas Naqvi, Union Minister of Minority Affairs and BJP leader had said that there had been an 82% decline in triple talaq cases of this social evil. When approached, he said most of them weren't arrested as the FIRs had been compounded. A year into the law and these were the statistics across UP where a total of 1,434 cases were filed and only 265 arrests-
Cases of Triple Talaq:
Some cases proved that the triple talaq ban made the lives of Muslim women worse. After two years of the law being passed, the Muslim women in Telangana are facing more problems. Now husbands are abandoning them without any notice or information. In these cases, the woman is neither able to ask for Maintenance nor remarry. The abandoned woman can seek Maintenance from the waqf board, but the legal process is very long and seems to be endless. 
A woman named Zakira was abandoned by her husband after 18 days of her marriage. Her husband was booked for murder, even though her parents paid 25 Lakhs for her husband's bail. Now he was married to a new woman and refused zakira to give DivorceDivorce to pass legal proceedings. 
Sultana, who was married at the age of 14, had a son and got a forced divorce from her husband, later married a second groom. Now she has two sons, and her second husband also abandoned her. He also refused to give DivorceDivorce or Maintenance. According to Shaheen, nearly 70% of cases that come to them are abandoned by their husbands. Religious leaders say that 30% of cases that used to take DivorceDivorce are now being abandoned by their husbands. Abandonment is only to escape jail and other legal proceedings.
After passing anti-Triple Talaq, the Bharatiya Muslim Mahila Andolan (BMMA) demanded the Supreme court for a law against child marriage, Polygamy, Nikah Halala ( is a custom practice where a divorced woman has to marry another groom or to have sexual intercourse to remarry her former husband) and muta (temporary marriage). As many men are marrying other women instead of Talaq, As the cases of abandonment are increasing due to polygamy, The BMMA demanded to abolish polygamy. After the ban on Triple Talaq, many laws seem to emerge against Muslim cultural practices.
Triple Talaq was Criminalized in 20 Arab countries, and after the law passed, many women began to file cases against their husbands. In one way, it is empowering Muslim women to get rid of violence and threats from their husbands. The data shows that the triple talaq cases have fallen from 11,000 to 1,000 since the law was passed in the year 2020. From 1985 to 2019, a total of 3,82,964 cases were reported on instant DivorceDivorce or talaq, which averages to approximately 11,000. But only 1,000 cases were filed against instant DivorceDivorce in 2020. The committees also say that law is a con to women but also is an injustice to Muslim men as it involves a conditional bail for imprisonment and fine. Clearly, the law has not translated well on the ground and its implementation. The success of a law is its implementation power. Otherwise, it's just paperwork. 
How far can the claims be considered true that this law is a tool for the ruling government to imprison the minority and not a women's law as put forward by Owaisi?  Every government has its tactics of polishing its image by using the underdog to gain popularity among its voters. This is also the reason why even after more than 50 years of criminalizing dowry, it is openly given and taken and is a matter to boast about in families. 
This law, as well, could just be a façade under which the ruling government wants to intimidate the minority. These tactics benefit everyone but women for whom the laws were made in the first place. 
There is a need for strict implementation and cooperation from the police as well. Women Help Desks that guide and support such women will also go a long way in providing the necessary legal, financial and emotional backing they need. 
Moreover, the Bill has several aspects it does not cover. For instance, can the woman remarry while her husband is serving his time in jail? How will he pay for the Maintenance of his wife and children when he is in jail? Won't there be intimidation/coercion/force by husbands as the law has been made compoundable, which allows the victim to take back the case?
Conclusion:
As the anti-Triple Talaq seems to be empowerment to the Muslim women but a big threat to the Muslim men as it can be used to threaten and make false allegations on Muslim men. Instead of banning Triple Talaq, the government needs to introduce a law against DivorceDivorce. There is still a practice of instant DivorceDivorce in other communities. Some criticized the law as Not Pro-Women but Anti-Minority. As the cases of the Triple Talaq were falling, the abandonment by their husbands was increasing, and no maintenance was provided to their wives. So more attention also needs to be given to prevent abandonment. The law needs to focus on providing Maintenance for the woman and her children.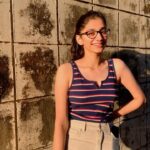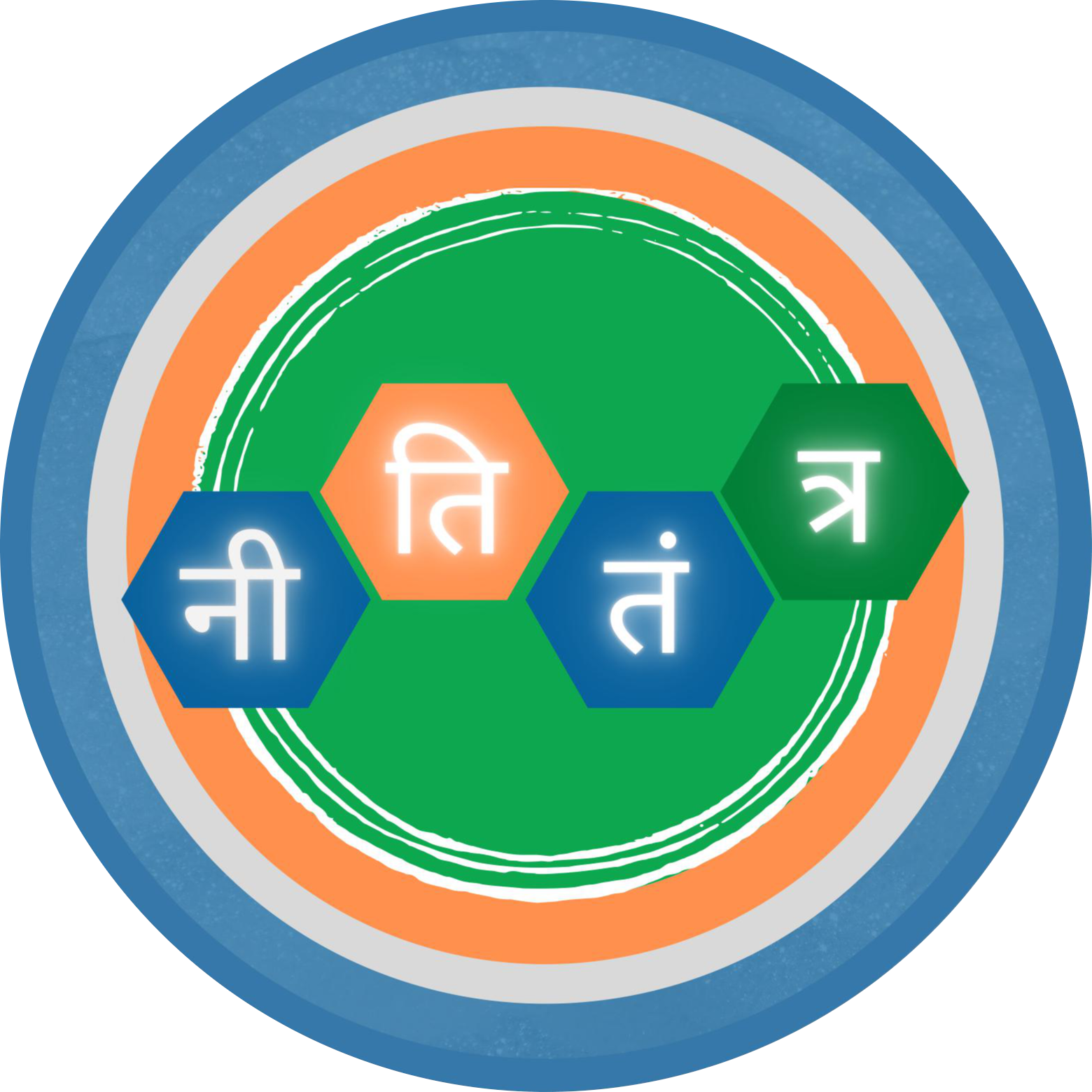 📌Analysis of Bills and Acts
📌 Summary of Reports from Government Agencies
📌 Analysis of Election Manifestos