"Sometimes some pay most for the things, and some get for nothing. "
India, being a socialist state, aims to work on the welfare of its people, henceforth ensuring equality and development. This idea is fulfilled through various schemes and programmes being announced by the government, which aim to benefit the vulnerable sections of society, e.g. MGNREGA, 2005. But, a recent trend of freebies being offered by political parties under the umbrella term- welfare schemes are being observed on a large scale. These freebies can be free electricity/water supply, monthly allowance for unemployed, daily wage workers and women. These also include digital gadgets like laptops, smartphones etc. This is to secure a vote bank, i.e., the people's vote for political victory. With this emerging trend, the burden on the state exchequer keeps mounting with no direct benefits for the poor. The debate regarding the 'freebies culture' in politics of our country has also gained popularity, mainly due to the recent mention by PM Modi. He stated that this 'Revadi culture' harms the country's development. "Those who support the 'revadi culture' do not believe in constructing expressways, airports, or defence corridors." He also added, "We must all work together to defeat this thinking and eradicate this culture from politics". In a separate speech, the Prime Minister, on 16th  July 2022, during the inauguration of Bundelkhand Expressway in UP, criticised the "subsidy culture" in the power sector and urged states to clear dues owed to power utilities totalling Rs 2.5 lakh crore. He described the culture of subsidies in Indian politics as a "serious disorder."
Former Chief Election Commissioner OP Rawat attempted to coin a definition, "Except for subsidies given to promote food production, direct benefits for employability, educational attainments, sports, cultural activities, free medical care to the poor, free food to those who are destitute to sustain themselves and affirmative action for weaker sections, including women, everything else is a freebie and should be so recognised." He added that free power, free cell phones, free laptops etc., fall in the ambit of freebies.
For the last few years, before every election, India's political parties have made promises besides free electricity and water up to a specified limit. Many parties also promise freebies like laptops, scooters, mobile phones, television sets etc. And if these promises are sincere, the elected government goes on to fulfil them. Citizens of our nation and many experts have had conflicting takes on this for years. Some say that this freebie culture results in a fiscally unsustainable environment. In contrast, others argue that parties are free to make and keep any promise for the welfare of the people.
A recent report by the Reserve Bank of India report titled State Finances: A Risk Analysis highlighted the gaps in Indian states' fiscal health against the backdrop of the Sri Lankan debt crisis, highlighting that the fiscal health of states such as West Bengal, Kerala, Punjab, Rajasthan, and Andhra Pradesh warrant a careful assessment due to their larger focus on social welfare. Freebie proponents claim that their policies liberate the poor, from Arvind Kejriwal to Rahul Gandhi to Nitish Kumar to Mamata Banerjee. Is it justified, however, to provide free electricity and water bills to residents of South Delhi or to give Rs 72,000 to 250 million people while cursing the wealth creators? The progressive Bihar concept is based on the freebie model, which has enabled corruption and economic stagnation in the state. With the state in debt, political leaders promise endless freebies. According to the RBI, Punjab is expected to be the hardest hit, with its debt-to-GDP ratio expected to exceed 45% in 2026-27, implying further deterioration in the state's fiscal position. However, the newly elected state government promised 300 units of free electricity to every household beginning July 1. Rajasthan, Kerala, and West Bengal are expected to exceed the 35% debt-to-GDP ratio by 2026-27.
The Freebie culture started in Tamil Nadu in 2006 in Tamil Nadu Assembly Polls. DMK promised free coloured TV Sets to all households which did not possess them if it was elected to power. The DMK won the polls, and a heavy amount of Rs.750 Cr Was allocated in the Budget to fulfil the promise. In the 2011 Assembly polls, DMK announced more such freebies. In response, the opposition AIADMK-led alliance announced free grinders, mixers, electric fans and laptop computers, among others. The AIADMK won and took steps to implement the promise. Around the same time, the Akalis in Punjab pioneered a free-power regime. According to the finance minister of Tamil Nadu, Mr Palanivel Thiagarajan, the concept of a freebie is vague. One person's freebie is another person's necessary social spending. The party argued that welfare schemes implemented by a state government are not freebies and can have many intentions. Such programmes have provided necessities that poor households cannot afford. They cannot be considered luxuries as per the views of MK Stalin, the leader of the DMK and the Chief Minister of Tamil Nadu, who filed an affidavit. Notably, Delhi Chief Minister and Aam Aadmi Party (AAP) supremo Arvind Kejriwal has filed a similar court petition.
Now the matter of "irrational freebies" has reached the Supreme Court. The Supreme Court, on August 26 2022, referred to a petition filed by lawyer Ashwini Upadhyay seeking a ban on political parties promising freebies during elections. The BJP-led Central government wanted freebies to be stopped, while Arvind Kejriwal's AAP said such schemes are for the welfare of the people and, thus, must continue. The bench presided by Former Chief Justice of India, NV Ramanna, recognised that freebies are extended by utilising taxpayers' money and could create a situation where the state gets pushed towards bankruptcy due to a severe financial crunch. This reference is seen as a shift in the Supreme court's stand in the Judgement of 2013. In 2013, Balaji(a resident of Tamil Nadu) argued that the promises of free distribution of non-essential commodities in an election manifesto amount to electoral bribes under Section 123 of the RP Act. The distribution of goods to specific sections of people violated Article 14 of the Constitution. In this case's judgement, a division of the Court held that making promises in election manifestos does not amount to a 'corrupt practice' under Section 123 of the Representation of People Act (RP). However, the Supreme Court is now worried that freebies promised by political parties to win elections would drain the public exchequer's resources, as in Punjab.
On the one hand, Punjab is already in a financial ruckus, and AAP announced specific freebies like the provision of free electricity and water, free public transportation for women and distribution of Rs. 1000 to every woman monthly. This could lead to an economic disaster, pushing Punjab towards indebtedness very soon.
The Supreme court has asked the Centre whether it can call for an 'All Party Meeting' to determine issues pertaining to Electoral Freebies. The Bench recognized the need to reconsider the Judgement made in the Balaji case in 2013. The CJI has also put forward the idea of a Constitution of an Expert Body which would include Stakeholders like the Finance minister of India, Niti Aayog, RBI and political parties to ponder the issue. Surprisingly, the Election Commission has declined to be a part of the Committee, citing that it would be inappropriate on ECI's part to be an expert Authority if ministers and government bodies are also there. The Solicitor General, Tushar Mehta, also looked at the political parties that fight elections on the Agenda of distributing more and more freebies and tagged it as a dangerous situation if political parties continue to distribute freebies in the name of the welfare of society.
The Bench also questioned The Election Commission of India on regulating promises made by political parties during elections. According to the Bench, the ECI must modify the Election Code of Conduct and attempt gradually phase out freebies from the manifestoes. There are certain services such as health, education, water, sewerage, electricity and transport that people cannot organize for themselves. That is why they elect governments. These are all welfare measures. How much of these services should be free depends on the government's fiscal capability. If the expenditure-revenue situation is perfectly balanced, then give free services. However, the reality is that all states are often short of cash.
Indiscriminate announcements of freebies may lead to an economic disaster. Freebies ultimately lead to an excessive drain on public spending and add an economic burden on states as most Indian states suffer from the poor financial condition and have limited revenue resources. Irrational freebies help create bias in voters' mindsets, especially the poor, who quickly get swayed by freebies.
Countries such as France and the United States spend on the welfare of various sectors and groups of people through subsidies rather than freebies. For example, the United States federal government used a price support programme in which it paid farmers to reduce production to ensure that supply kept up with demand, thereby helping stabilize food prices and ensuring that food production was not wasted. Furthermore, nearly 26% of the federal budget in the United States is allocated to providing direct healthcare subsidies to Americans through programmes such as Medicare and Medicaid. Since World War I, oil subsidies have accounted for a significant portion of their budget, but President Obama has significantly reduced them. Similarly, important lessons to be drawn from the turmoil in Sri Lanka include fiscal prudence, responsible governance, and abandoning a culture of freebies.
There should be a clear-cut difference between subsidies and freebies. Subsidies can be justified as they provide specially targeted benefits to meet specific demands. Welfare schemes can have broad reach and multiple intentions behind their introduction. The DMK asked SC why welfare schemes of States alone are considered 'freebies'. However, analyzing a few schemes can answer that question. Central welfare schemes like Pradhan Mantri Garib Kalyan Anna Yojana, which was launched in April 2020 during the outbreak of Covid 19, aimed to supply free food grains to migrants and the poor. This entailed an estimated additional food subsidy of around Rs.80,000 Cr. This scheme is specific only to certain groups like those below the poverty line, tribal households, widows, disabled, landless agricultural labourers and families of HIV-positive people. Another example of a welfare scheme can be the Jal Jeevan Mission, in which more than 6.75 crore households were given access to tap water connections. Assuming each family to have five members, i.e., around 35 crores or 1/4th of the country's population, was provided with a permanent solution. Jan Dhan Yojana's programme was criticized for the futility of bank accounts for people with no money. However, it ultimately became the foundation of the digitalization of our nation.
In contrast, freebies even include the provision of luxury and unnecessary items(even to those who are not financially weak). Such promises do not result in any development and, thus, do not have a long-lasting positive effect on the living conditions of the people. Also, the burden of such giveaways is ultimately borne by the potential taxpayers of the country, which essentially makes this strategy macroeconomically unstable. For example, the freebies for Punjab farmers or electricity to Delhi residents would be futile for them five years from now.
Delhi CM Arvind Kejriwal recently stated that if big nations of the world like the USA and UK could provide free education and free healthcare to all its citizens, then why not India? The answer to this is known. Around 43% of USA citizens paid Income Tax in 2021, whereas in India, only 4% of people paid. The US has a broad taxpayer base as well as very high taxes. Even agricultural incomes and lands are taxable in the USA.
In contrast, India has exempted the Agricultural sector from any Taxation, and several kinds of subsidies and rebates are provided to agricultural workers. India has meagre income tax collections and also, and many people default on GST payments as well. Hence, it would not be a very feasible or economically viable option to draw such comparisons between India with highly developed nations like the UK and USA.
It is noticed that the critics of freebies also were the people who criticized successful schemes like MGNREGA and PDS at their time of introduction. Mahatma Gandhi National Rural Employment Guarantee Act provided a guarantee of 100 days of employment every financial year to adult members of rural households who wished to do unskilled manual work. The Public Distribution System aimed to distribute food and non-food items to the poor at subsidized rates. Both these schemes have successfully pulled the poor out of the poverty trap.
The Election Commission should jump into this issue and attempt to bring specific reforms to the Electoral Code of Conduct. Firstly, ECI should clarify that political parties will not be allowed to distribute cash and other luxuries(like gold chains, scooters, sarees, grinders etc.) at least before the Results. The party that violates this should be barred from the Electoral process. The Elected Party should also differentiate between freebies and welfare schemes and then make any of its announcements. Resources like electricity and water could be provided at subsidized rates but should not be entirely free. The accessible nature of the resource will firstly result in a massive burden on the financial sources of the government. Secondly, the people would not be able to realize the resources' importance and would continue wasting the same. Thus, some token amount should be procured from all the consumers.
'Give a man a fish, and you feed him for a day. Teach a man to fish, and you feed him for a lifetime.'
The authors- Jiya Jagya is a student of Miranda House, pursuing BA in Economics Hons. and Suhani Arora is a student of Hansraj College, pursuing B.Com Hons.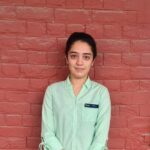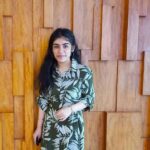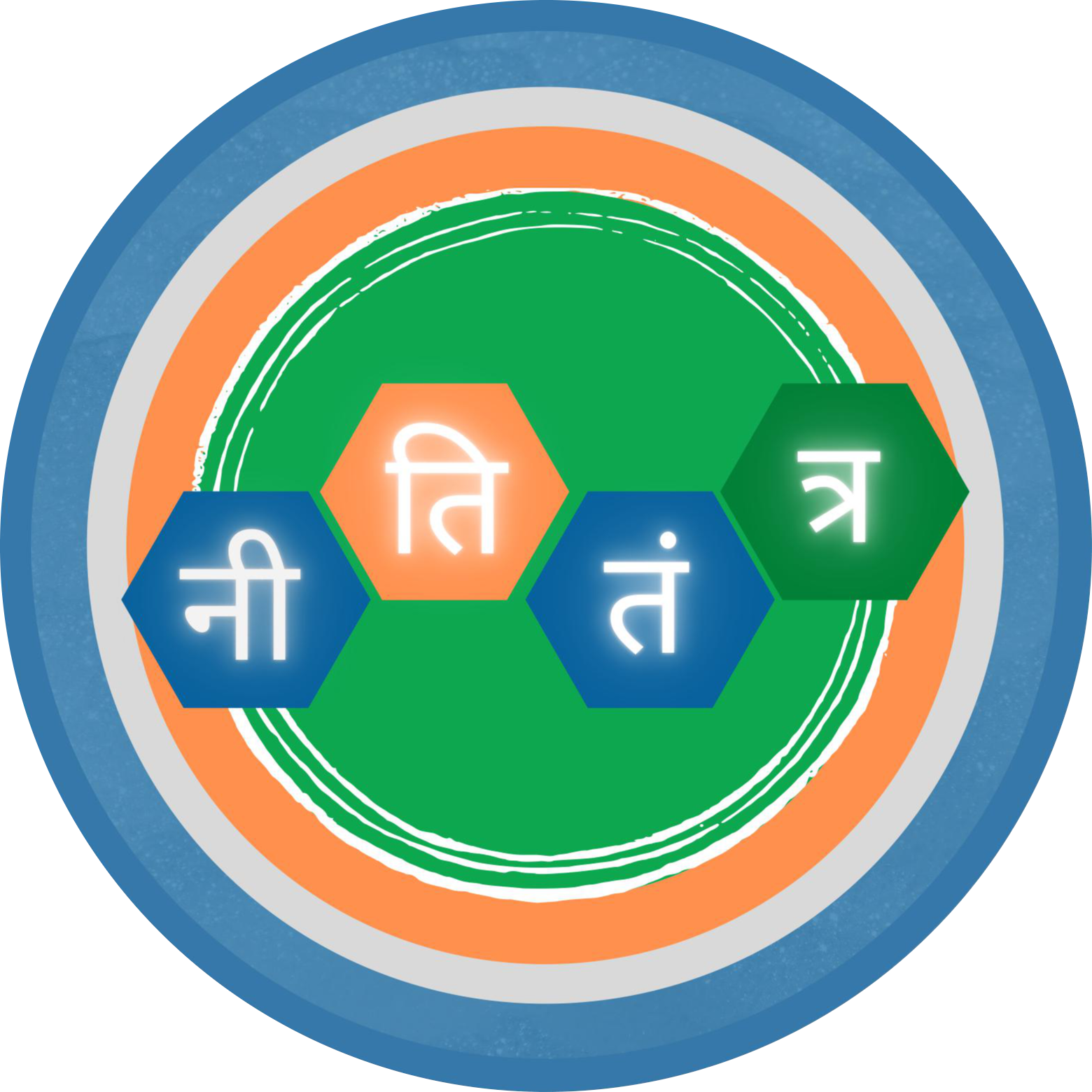 📌Analysis of Bills and Acts
📌 Summary of Reports from Government Agencies
📌 Analysis of Election Manifestos