An ice-free Arctic zone, permanent submerging of many countries, hotter temperatures, barren lands. Yes, our planet would look like if humans did not take immediate action against climate change. In 2020, while Brazilian rainforests were battling the 8-month long forest fires, Vietnam was struggling with a month-long flood. One part of the world was up in flames; the other was drowning underwater. Such is the disastrous effect of global warming. Droughts, floods, and wildfires will become a regular phenomenon without immediate action. Global warming is not a sudden phenomenon. It has resulted due to the activities of humans for over decades.
 As the process of Industrialization started, first in England, then followed by Europe, America, and the rest of the world, the emission of harmful chemicals such as Carbon dioxide and other greenhouse gases in the atmosphere heavily contributed to the heating up earth's surface. The current developed countries have finished their process of industrialization decades ago. However, they are responsible for nearly 50% of global warming as their emission of greenhouse gases over the last many decades has contributed to the increased temperatures. This viewpoint of developed countries being the main culprits has led to debates and controversies. Many believe that while countries like the USA, UK, Japan, and other European nations have industrialized and progressed, the developing and underdeveloped nations like India and Africa have to pay a heavier price. It is relatively much more accessible for developed countries to devote finances, policies, and human resources for climate change than for developed and underdeveloped countries that are still battling poverty, malnutrition, hunger, etc.      
Regardless of the blame game, climate change is the most critical issue that all nations must address. The effects of climate change are real, devastating, and can be seen in real-time. Not only has India experienced two cyclones, numerous floods, and droughts in the last year, the untimely monsoons have proved to be disastrous for farmers.
India at COP 26
The United Nations Climate Change Conference, better known as COP, was an initiative to address this pressing issue of Climate change. The first session of COP was first held in Kyoto in 1997, which resulted in the historical Kyoto Protocol. The most recent session of COP was held recently, from 31 October to 12 November 2021, at the SEC Centre in Glasgow, Scotland, United Kingdom. The conference saw around 120 participants, 22,274 party delegates, 4.124 observers, and 3.886 media representatives. The session covered the topic of global warming and climate change, including the plan of action, the political influences behind it, the finance, etc. Among the 120 participating countries, India was one of them.
The speech made by Narendra Modi at the COP26 conference talked about India's work towards reducing Global Warming and its impacts. Mr. Modi also listed various goals that India aims to achieve in order to contribute to a greener planet. This includes India setting a target of Net-zero, also known as carbon neutrality, by 2070. Apart from the Net Zero goal, five other major promises or the 'Panchmrit' as termed as Mr. Modi was made at the COP 26 meet –  
Reducing the carbon intensity of the economy to 45% below the 2005 level

Increasing non-fossil capacity in power generation to 500GW.

Achieving 50% of its energy requirement will be from renewable energy sources by 2030

Reducing emissions by 1 billion tonnes by 2030.  

By the year 2070, India will achieve the target of Net-Zero. (

https://www.mea.gov.in

)
The promises made through Modi's speech raise an important question – how are these promises to be achieved?  
The Inevitability of Coal Usage
It is a challenge to progress while keeping sustainability in mind for a developing country like India. China, a country with higher GDP than India, well-developed technology, and the highest emitter of Greenhouse gases, isn't promising Net Zero before 2060. With only two places behind China on the highest emitter of Greenhouse gases list, India is promising a Net Zero by 2070. This indeed sounds like an ambitious promise, but according to Modi's promises, India's emissions are close to 'peaking.' This means that it is time for the graph of emissions to go down- which is the first step towards achieving zero emission. The second step – that is actually achieving a zero would be determined by the kind of policies the government adapts and the kind of actions people take. To achieve this, India should first start working towards the 2030 goal, i.e., reducing emissions by 1 billion tonnes. This will automatically help in achieving the 2070 goal. 
The very first promise made by our Prime Minister – to reduce the carbon intensity of the economy to 45% below the 2005 level – would lead to 4.5 GtCO2e/year emissions in 2030. This is not sufficient. The target is not only 15-18% less than the previous target, but also it includes only Carbon and not any other greenhouse gases. This would hardly make an impact on the overall reduction of harmful gases. (CAT 2021)  
Steps towards a greener climate: Indian Actions and Policies
The burning of coal- is one of the topmost reasons for carbon emission. To achieve the 45% promised, the burning of coal would have to reduce, if not stop. Cutting down the use of coal is not an easy task as it is responsible for nearly 70% of India's energy production. In the coal belt of India- Chhattisgarh, Odisha, and Jharkhand; livelihood depends on the coal industry for thousands. Reducing the usage of coal will not only throw these people into unemployment, but there is no alternative that can meet the energy coal produces. According to research conducted by Majid and Kumar, all renewable energy sources, i.e., wind, solar, biomass, and hydropower in current capacity, produce only 327 billion units of power instead of the 1611-billion-unit requirement. (2020)
India is not only far away from achieving the required power production, but also there are other obstacles. Renewable energy-producing sources like solar panels are not cost-effective in a riddled poverty country like India. The average cost of buying a solar panel is an average of 14,000 rupees. An average of 10,000 Rs is required for its annual maintenance to add to that cost. The average income of a middle-class household in India is 1947.417 USD, which is 1,47,000 Rs. approx. Affording a solar panel and maintaining it for a middle-class Indian family, instead of affording electricity produced through gas or coal, is a costly affair. A few years back, battery-powered cars were introduced. However, the major disadvantage for these cars in India is the lack of recharging points available. While petrol pumps are located on every second street, battery recharge stations are not the case. Having to search for a battery recharge station waiting for hours for the car to charge on the narrow, pot-hole-ridden roads is not what many would prefer. Even if India does manage to eliminate the later mentioned obstacles of affordability, usability, and infrastructure, the gap between demand and supply of renewable energy, as mentioned by Majid and Kumar in research (2020) and previously in this paper, remains. To fill that, we have no option but to fall back to the use of coal.
The Indian Government had launched several projects for a greener climate with the National Action Plan on Climate Change (NAPCC). Initiatives such as the National Solar Mission, National Mission on Sustainable Habitat, and National Mission for a Green India were launched way back in 2010 and 2014, respectively. Still, these missions haven't helped reduce carbon emissions. The overall rating of India by Climate Action Tracker regarding policies towards preventing climate change was labeled as 'almost sufficient' until 2020. Despite that, the Carbon Emissions of India have been on a steady rise – from 2269 MtCo2 in 2015, carbon emissions increased to 2442 MtCo2 in 2020. (Source: Global Carbon Atlas).
Through the National Solar Mission (2010), India had aimed to achieve 100 GW installed solar capacity by the year 2022. However, according to data as of 31st march 2021, India has only been able to install 40 GW worth of solar power. In terms of wind energy, India has done a better job. 40 GW out of the 60 GW aimed capacity has been installed. In terms of Hydro energy, India is just 0.2 GW away from achieving its 2022 target. However, if we were to analyze per year installment, 6 GW worth of solar panels have been installed within a year (2020- 2021). However, only 0.1 and 1 GW worth of wind and small hydropower have been installed. Overall, India has 150.54 GW of renewable energy sources as of November 2021. With this pace, the promised 500 GW by 2030 seems ambitious. Keep in mind the impact COVID-19 had on the Indian Economy; it will be difficult for India to achieve the 2030 aim and, in turn, reduce harmful emissions. With the recent 2022 budget, India has allocated Rs. 19,500 Cr for the manufacturing of high-efficiency solar PV modules. The government has also increased the 2030 solar panel goal by announcing the manufacturing of 280 GW of installed solar capacity. However, the government must first achieve the 2022 goal to move forward with the 2030 goal.
2022 Budget and Climate Change
Furthermore, in the recent 2022 budget, several announcements had been made regarding climate change initiatives and the project budget. This includes policies regarding electric vehicles to make them further accessible and easy to use. A national biomass co-firing policy has been proposed, which is estimated to reduce 38 million tonnes of CO2 production annually. This will largely contribute to the 2030 carbon reduction goal. Another new bill, The Energy Conservation (Amendment) Bill, 2022, will aim to provide a framework for carbon Trading in India, penetration of renewable energy mix, effective implementation, and enforcement of the Energy Conservation Act, 2001.
Are the promises achievable?
All the data mentioned above, bill proposals, and examples prove that most of the promises made by Mr. Modi are ambitious but achievable. The recent project proposals sound promising during the budget session, but it boils down to implementation. Keeping in mind the effects of the pandemic, fulfilling promises can be difficult. India has not clarified whether these promises are conditional on international funding. However, during the speech at COP 26, Modi emphasized the need to fund developing countries for climate change programs and policies.
It is only fair that India is compensated with international funds to work on climate change. As per NITI Aayog reports on Carbon sequestration, the net-zero 2070 target would cost around Rs. 115-135 bn. Considering the population, economic and social needs of the entire population, it is impossible to spend the above-mentioned amount without international aid. As mentioned before in this paper, the wealthiest countries in the world have been historically responsible for most of the global warming the whole world is fighting with right now. While it is much financially easier for developed countries to fund climate change projects, it is much more difficult for developing and underdeveloped countries to fund such projects. 
At COP 26, several developed countries have promised funding for climate change projects. The USA has pledged $11.4 billion per year till 2024, the UK around $11.6 billion between 2020 and 2025, and Japan has pledged 10 billion dollars over the next five years to reduce emissions in Asia. (Morris, 2021) In addition to this, at COP26, it was concluded that the developed countries failed to reach the target of their 2009 pledge, which aimed to mobilize $100bn a year by 2020 under climate finance to the developing countries. As of 2019, only 79.6 billion dollars were collected. Acknowledging this deadlock, the Glasgow Pact urged the developed parties to deliver a $100bn goal by 2025 as they welcomed increased pledges. Keeping such inadequacies in mind, newly made promises at the COP 26 are questionable. 
We can only hope the first-world countries aim to fulfill their funding promises. The goals promised by India are not impossible if developed countries fund the estimated amount. This will help developed and underdeveloped countries and ensure that we can all play our role and aim for a better climate globally.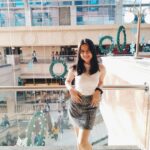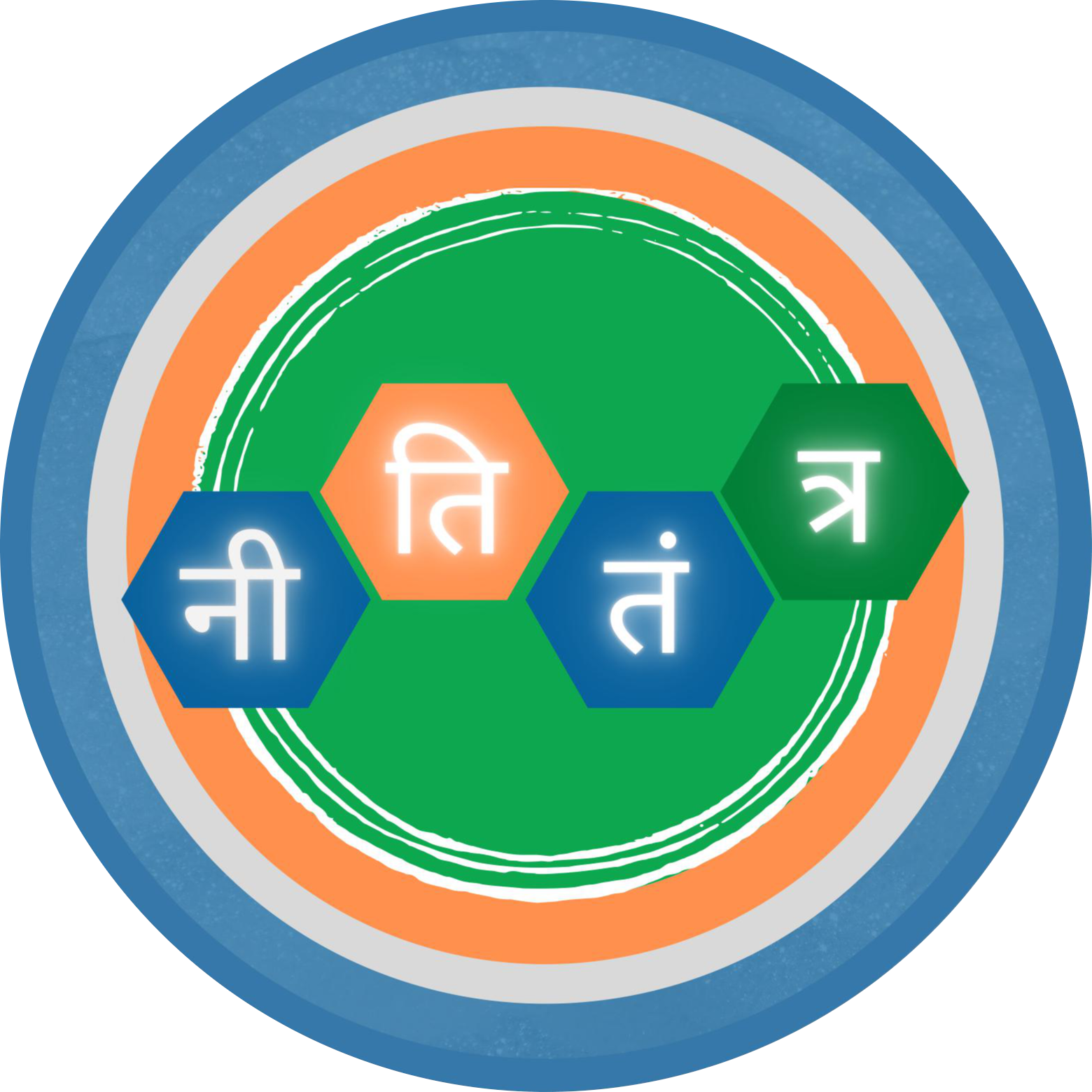 📌Analysis of Bills and Acts
📌 Summary of Reports from Government Agencies
📌 Analysis of Election Manifestos