MENACE OF POLITICAL DEFECTIONS IN INDIA
The anathema of defections has been a prominent characteristic of Indian political discourse, like several other democracies, since the commencement of Indian democratic politics. Rampant instances of defections across parties became a modus operandi of Indian politics ensuing in incessant dislodging of democratically elected governments by rival parties through orchestrated defection, specially at state level in India.
Tracing the History
Defection means "desertion by one member of the party of his loyalty towards his political party" or basically it means "When an elected representative joins another party without resigning his present party for benefits".
Initially, the Constitution of India did not have any mention of the term 'political parties'. But, gradually when the multi-party system evolved, instances of defections became popular in the Indian Parliamentary System. Movement of politicians from one political party to another resulted in a breakdown of public confidence in a democratic form of Government.
The spread of such practices resulted in the enactment of an anti-defection law in India in 1985. Following that, the subsequent course of political events revealed that anti-defection legislation had largely failed to halt the threat of defections, which continues unabated even today.
Political defection, which was earlier used as a tool by the Indira Gandhi Government, is being used by major political parties throughout the nation now. In fact, defections have been a part of India since independence. In 1948, the Congress Socialist Party broke away from the Congress and its members resigned from assemblies. In 1950 Uttar Pradesh, 23 Congress MLAs defected and formed the Jana Congress. In 1953, Praja Socialist Party leader Prakasam joined the Congress to form the government in Andhra Pradesh.
Then came 1967, and the Indian defection story took a turn for the worse. The Congress regained power at the Centre, but with a parliamentary majority of less than two-thirds. Furthermore, it was facing challenges in many of the states it ruled at the time, eventually losing power in a number of them.
Over the next five years, multiple governments formed and fell in Haryana, Uttar Pradesh, Bihar, Punjab, Madhya Pradesh, and West Bengal, owing primarily to rampant defections.
The AYA RAM GAYA RAM
When trends and tendencies enter the popular consciousness, they are given a name. In New Zealand, a legislator who switches political parties is known as a waka-jumper. A waka is a large Maori canoe. Nigerians refer to defection as carpet-crossing.
In India, where legislators over decades have traded party loyalties both in bulk and in retail, this game of defection has been often referred to as 'aya Ram gaya Ram' as a negative innuendo attached with one Gaya Lal, an independent Haryana MLA of 1967 vintage, who first joined the Congress, and thereafter changed parties thrice in a fortnight. First by defecting from the Congress to the United Front, then back to Congress, again defecting, within nine hours, to the United Front. When Gaya Lal finally defected from the United Front to the Congress, Congress leaders declared "Gaya Ram is now Aya Ram."
Seeds of modern day defections
On the surface, Haryana and the events of 1967 were responsible for sowing the seeds of the anti-defection law. In reality, it was the Congress's changing fortunes. As frequent defections began to harm the party, Congress MP Pendekanti Venkatasubbaiah proposed forming a committee to address the "problem of legislators changing their allegiance from one party to another."
A committee headed by then-Union Home Minister Y.B. Chavan, with Jayaprakash Narayan and Madhu Limaye as its members, defined defection as the voluntary giving up of allegiance of a political party on whose symbol a legislator was elected. The committee's report described how 116 of 210 defecting legislators in seven states were given ministerial positions, and it recommended that such MLAs not be given ministerial positions for a year or until they were re-elected.
To ensure the political presence, in the years to come, Indira Gandhi herself was the main force behind crushing several non-Congress governments, mostly by engineering defections.
The chronology and the Amendments
The decade between 1957-67 saw 542 members of Parliament and members of legislative parties switch political allegiances before the four-year period from 1967-71, this spiraled the defection graph to unprecedented levels.
That was a time when Indira Gandhi had won power on a reduced majority and her leadership credentials within the party were also being questioned by senior colleagues.In those four years, 142 defections were reported in Parliament, while 1,969 MLAs crossed over to other parties in state assemblies across the country. "Thirty-two governments collapsed and 212 defectors were rewarded with ministerial positions," The political chaos ignited the debate about the need for an anti-defection law in the country. Later Rajiv Gandhi in order to decrease the chaos and allegations introduced an Anti-defection law.
1985: Anti-defection law
Rajiv Gandhi's bill promised to punish defectors, with exceptions, by taking away their seat in Parliament or state legislature. Madhu Dandavate of Janata Dal cautioned the Lok Sabha giving reference to Herbert Morrison's adjournment motion and Winston Churchill's national government in the UK. He said,"In our anxiety to see that defections are totally eliminated and their polluting influence on politics is totally destroyed, we should not allow the distinction between dissent and defection to be blurred completely."
The new legislation did not make party-switching of lawmakers illegal per say, but put in a framework which allowed presiding officers of legislatures to penalize lawmakers if they indiscriminately switched political parties or defied party whips in legislatures. But the law also allowed legislators to split and merge political parties with a strength of one third and two thirds of its legislative strength respectively.
The 52nd Amendment Act, 1985 led to amendment in Article 101, 102, 190 and 191 of the Constitution to provide the grounds for vacation of seats for the disqualification of the members ; and also inserted the Tenth Schedule. The amendment laid that a member would be disqualified if he voluntarily resigned from his party or disobeyed the directives of the party leadership on a vote; or if he did not vote / abstained as per party's whip. If the member had prior permission or was condoned by the party within 15 days, he wouldn't be subject to anti-defection law.
Amal Datta of CPI(M) questioned why Rajiv Gandhi was in such a rush to pass the law. A few warned that it could potentially lead to mass defections. It was apprehended that parliamentary debates would become meaningless because the elected representatives would not be free to follow their conscience. Subsequently, the institution of 'whip' would encourage the dictatorship of party leaders. The third issue acutely prevalent is that the law keeps the doors open for 'wholesale' defections.
An Independent member would be disqualified if he joined a political party post elections. Nominated members who were not members of a party could choose to join a party within six months; after that period, they were treated as a party member or independent member. The law also barred any jurisdiction of courts on matters connected with disqualification of a member of a House.
Article 102 of the Constitution was amended to provide that a person shall be disqualified for being a member of either House of Parliament if he is so disqualified under the Tenth Schedule.
The 91st Amendment
With defections continuing in spite of the legislation – a state like Goa alone saw 13 chief ministers in 10 years between 1990-2000 when the anti-defection law was in force, it was further tweaked in 2003 with the option of a split in the legislative party done away with. The last step in the legislative journey of the anti-defection law came in 2003, when the Atal Bihari Vajpayee government passed a Constitution Amendment Bill. The one-thirds split provision, which offered defectors protection, was removed from the law. Defectors could now avoid disqualification only by joining another party with two-thirds of the legislative seats. The amendment also restricted the size of the Council of Ministers and barred defecting legislators from joining until they were re-elected.
The 91st Amendment to the Constitution was enacted in 2003 to strengthen the anti-defection provisions of the Tenth Schedule, which had previously been enacted in 1985. This amendment requires all those who switch political parties, whether individually or in groups, to resign their legislative membership.
They now have to seek re-election if they defect and cannot continue in office by engineering a "split" of one-third of members, or in the guise of a "continuing split of a party". The amendment also bars legislators from holding, post-defection, any office of profit. This amendment has thus made defections virtually impossible and is an important step forward in cleansing politics. Irony of the situation today is that the events have nullified the real intent of the dream of Rajiv Gandhi.
There have been instances wherein, following the announcement of election results, winning candidates have resigned from their membership in the House as well as the party from which they were elected. They immediately joined the political party that formed the government and contested again from that political party, which appears to be a fraud and violates the spirit of democracy and the 52nd constitutional amendment. The brilliant human mind devised novel ways to obtain resignations, effectively turning the anti-defection law into a cover for their heinous crime.
One way to bypass the provisions of the amended anti-defection law was to either lure MLAs from other political parties in bulk by adhering to the two-thirds majority criteria or allowing Opposition MLAs to resign mid-term, reducing the strength of the house, and then using its well-oiled organizational apparatus to get them elected on a BJP ticket and gain power. 
The current anti-defection law enshrined in tenth schedule lays the grounds for disqualification of the member's i.e.:
A member shall be disqualified if-
If a member of a house belonging to a political party:
Has voluntarily given up his membership of such political party, or
Votes, or abstain from voting in such House, contrary to the direction of his political party.
However, if the member has taken prior permission, or is condoned by the party within 15 days from such voting or abstention, the member shall not be disqualified.
If an independent candidate joins a political party after the election.
If a nominated member of a house joins any political party after the expiry of six months from the date when he becomes a member of the legislature.
The current law also provides or an exemption from disqualifications i.e.:-
A member of the house shall not be disqualified where his original political party merges with another political party, and he and any other member of his political party have become members of the other political party, or of a new political party formed by such merge; or have not accepted the merger and opted to function as a separate group.

Another provision states that there will be no disqualification of members if they represent a faction of the original political party, which has arisen as a result of a split in the party. A defection by at least one-third members of such a political party was considered as a split which was not actionable.
Accounting the recent defections
There have been several cases of defections in various Indian states. The National Election Watch and the Association for Democratic Reforms (ADR) published a report on MPs and MLAs who switched parties and ran for re-election. The ADR report examined the self-sworn affidavits of 433 MPs and MLAs who switched parties and ran for re-election.
Between 2016 and 2020, out of 405 re-contesting MLAs across the states who switched political parties, 182, or 44.9 percent, joined the BJP. This was followed by 38 (9.4 per cent) MLAs who joined Congress and 25 (6.2 per cent) MLAs who joined TRS. When it comes to those leaving a party, the report found that 170 or 42 per cent of the 405 MLAs were from Congress, while only 18 or 4.4 per cent were from BJP. According to the report, the fall of governments in Madhya Pradesh, Manipur, Goa, Arunachal Pradesh, and Karnataka state Assemblies were due to defections of their MLAs.
Five or 41.7 percent of Lok Sabha MPs defected from the BJP to join another party during the 2019 Lok Sabha elections. During the elections held between 2016 and 2020, seven (43.8%) Rajya Sabha MPs defected from the Congress to join another party. According to the report, the average assets of the re-elected MLAs and MPs increased by 39%.
In 2019, the Congress won 47 seats in Arunachal Pradesh's 60-member state legislative assembly. However, it was reduced to one seat following a split in the party caused by its own Chief Minister Pema Khandu, who left the Congress with the majority of other MLAs to join the People's Party of Arunachal before joining the BJP months later.
In Manipur, too, despite trailing in the seat tally after the 2017 elections, the BJP managed to seize power by forging quick alliances with two regional parties and mysteriously eking out support from nine Congress MLAs, none of whom had resigned from the Congress.
In the Karnataka State Legislature, where the B.J.P. is the ruling party, 14 B.J.P. members and 5 independent members sent a letter of protest to the Chief Minister.
In March 2020, 22 Congress MLAs loyal to Jyotiraditya Scindia resigned and joined the BJP in Madhya Pradesh. As a result, the Congress government fell. In the last four months, three more MLAs have resigned. All 25 MLAs ran in byelections, with 18 retaining their seats.
Earlier in 2022, the Congress in Goa invoked Gods by mandating that its nominees take an oath against defection following the February elections. The Congress and the Aam Aadmi Party (AAP) also required their candidates to sign legal affidavits promising not to defect if elected.
With 17 seats in the 40-member state assembly of Goa in 2017, the Congress had emerged as the single largest legislative unit. By 2022, 15 of its MLAs had left in batches to join the Bharatiya Janata Party (BJP). Three MLAs resigned in the first year, while ten others, including Leader of the Opposition Chandrakant Kavlekar, split and merged into the BJP in 2019. Two more people left later.
Maharashtra A Case Study
The seeds of defection in the Maharashtra government became apparent with suspected cross-voting during the elections to the indirectly elected Legislative Council in Maharashtra on 21 June 2022. When Uddhav Thackeray, then Chief Minister of the coalition Maha Vikas Aghadi (MVA) government, called a meeting of the Shiv Sena legislators, Shinde, along with 11 other party members of the state legislative assemblies (MLAs), were absent. This was the first sign of an open rebellion within the Sena.. The numbers eventually swelled to 39, which meant that the rebel faction had over two-thirds of the 55 Sena MLAs in its ranks which was enough to split the party as well as escape India's anti-defection laws. The rebels also had the backing of the Bharatiya Janata Party (BJP) which had 106 MLAs in the 288- seat Maharashtra Assembly, the MVA government no longer had the majority.
This was followed by Uddhav Thackrey's resignation on 29 June 2022 ,when the government was asked to prove its majority on the floor of the house. The Shinde faction won the floor test by a margin of 65 votes.
As soon as the deputy speaker of the Maharashtra government disqualified some of the rebel MLAs, the matter moved to the court where the rebels were granted temporary relief.
The MVA coalition was not a comfortable one since its inception. Sena pulled out of its well established coalition with BJP and moved in with Congress and NCP. There was discontent within the Sena in alliance with its old foes. There was a sense that the Sena was diluting its Hindutva identity, which, along with Marathi pride, were the ideological pillars of the party. Moreover, it seemed that NCP leaders were in charge whereas old charioteers within Sena were being sidelined. The MLAs who joined Eknath Shinde found Uddhav Thackeray too inaccessible and felt that the NCP, which controlled the finance department, was trying to scuttle the Sena by denying funds to its MLAs.
Issues in the anti-defection law
Incapable of preventing defections
The legal framework focuses solely on imposing punitive measures on the defectors for changing parties, but leaves aside the political parties who should be made responsible for defection as they are the main drivers of engineering defections and destabilizing elected governments ruled by their opponents.
Moreover, there are no provisions that prevent or prohibit defections at municipal levels. There was an apprehension that some MLAs might switch from AAP to BJP post the Delhi MCD elections in 2022. Though no such incidence of defection occurred, this leaves the rabbit hole of defection unaddressed.
Need for internal democracy/governance
Parties with stronger organizational discipline where there are clearly established and transparent rules of political mobility, decision-making, election ticket distribution, witnesses lesser instances of political defection.
This is because, in such organized and more democratic parties, the members feel more confident of having a sure career advancement within the party if they can diligently serve the party. On the contrary, the parties which have weaker organization and are largely personality-centric are more susceptible to defections as decisions are mostly taken based on the supreme leader's whims with nepotistic considerations.
Higher degree of inner-party democracy and organizational coherence disincentives the party members from defecting as they feel secure about their political career in a more democratic and organized party structure. On the other hand, parties which are run on the sole arbitrary diktats of the highest leader, factionalism and personality clashes within the lower rungs of leadership might more likely trigger defection for considerations of better political career of the disgruntled leaders.
Maharashtra serves as the biggest recent example where MVA lost one of its master politicians Sri Eknath Shinde due to lack of democracy and acknowledgement of his tedious efforts.
Similar has been the case with Congress. Most defections occurred in Congress between 2014 and 2021. Many of the disgruntled Congress leaders who left cited their inability to reach the Gandhis to express their concerns.
Defection has created political instability and electoral volatility in established democracies such as India. However, focusing solely on electoral and anti-defections legislation is unlikely to solve the problem.
The incidences of defections are frequent in young democracies, but even the older democracies and other forms of governance suffer from this phenomenon. But, only a fraction of the globe's countries have laws to govern defections. Most of the older democracies do not have such laws and if they do, they are often flexible. Anti-defection laws are often proven as merely a tool to ensure some sort of political stability in young democracies.
Europe- All European countries have strict laws stating that if a member changes parties, their membership in Parliament is terminated. It is believed that the individual violated the country's laws.
Immediate resignation in Bangladesh- No public representative can defect in Bangladesh. Article 70 of the Bangladesh Constitution states that if a public representative votes against his party in the House or changes the party, he must resign from membership.
Kenya- According to Section 40 of their Constitution, if a member leaves his party, he must vacate his seat. The Speaker will make the decision, and the member may appeal to the High Court.
Singapore- According to Article 46 of the Singapore Constitution, a member must vacate his seat if he leaves the party or is removed by the party. Any such member will be disqualified by Parliament.
South Africa- This is explained in Section 47 of the South African Constitution. It states that if a member leaves his party, his membership will be terminated automatically.
Flexible rules in the United Kingdom and Canada- The rules are flexible in the United Kingdom and Canada, but there is no opportunistic defection to form or destabilise governments. Although defection is uncommon in the United Kingdom and Canada, it has occurred frequently in recent years, but no public representative has ever been seen switching parties out of greed for money or position
Political affiliations of Speakers
The Supreme Court urged Parliament in 2020 to reconsider the role of the Speaker or presiding officers of legislatures in making decisions on disqualification petitions.
"It is past time for Parliament to reconsider whether disqualification petitions should be entrusted to a Speaker as a quasi-judicial authority when such Speaker remains a member of a particular political party, either de jure or de facto," said an apex court bench led by Justice RF Nariman.
The move would make the adjudication process in hearing disqualification petitions relatively more non-partisan, especially since the role of the presiding officers –who are affiliated to political parties– has often been accused of bias.
Over a period of several decades, some petitions were decided within a span of months while others were dragged, mocking the mechanism. The anti-defection law makes no timetable for Speakers to rule on defection proceedings. When the politics demanded it, Speakers were either quick to rule on defection proceedings or delayed acting on them for years.
Mukul Roy, for example, recently left the BJP to rejoin the Trinamool Congress in June 2021. The BJP attempted to have him removed from the West Bengal assembly. It petitioned the Calcutta High Court and the Supreme Court, but the Speaker did not respond for nearly a year. On 8 June, Speaker Biman Banerjee rejected the plea to disqualify Roy.
Mukul Roy originally belonged to the All India Trinamool Congress. But he had resigned from TMC on 25.09.17; later he was suspended from the TMC for 6 years due to his anti-party activities. Along with this, he had also resigned from Rajya Sabha membership on 11.10.17. Thereafter he joined BJP. Then again on 11.06.21 Roy rejoined the TMC party. Interestingly, he didn't resign from his earlier party BJP after being elected from Krishnanagar Uttar Constituency in the last W.B. Vidhan Sabha Election, 2021. In this situation, he was made the Chairman of the Public Accounts Committee of the W.B. Vidhan Sabha disregards the prevalent practice of making the opposition-leader as the Chairman.
The Supreme Court while hearing a petition under the anti-defection law in connection with the Manipur political crisis finally ruled that a period of three months was a "reasonable period" for a Speaker to dispose of disqualification petitions barring in "exceptional circumstances".
However, there is a need for an independent adjudicating authority to decide disqualifications under the law and the office of the Speaker does not meet this requirement of making fair decisions due to implicit political affiliations. 
Freedom of speech
By making defiance of the whip issued by a political party a ground to expel an elected legislator, political parties have taken center stage in an electoral democracy and not legislators themselves who are chosen by voters from their respective constituencies. The party whip also restricts politicians from presenting their own opinion which may benefit the people they represent but poses a threat to their party.
It is worth recalling the cautionary note struck by Babasaheb Ambedkar in the Constituent Assembly in 1949. Ambedkar chose not to separate the Constitution from those who implement it in his speech.
He said, "…however bad a Constitution may be, it may turn out to be good if those who are called to work it, happen to be a good lot. The working of a Constitution does not depend wholly upon the nature of the Constitution. The Constitution can provide only the organs of State such as the Legislature, the Executive and the Judiciary. The factors on which the working of those organs of the State depend are the people and the political parties they will set up as their instruments to carry out their wishes and their politics."
Recommendations of various bodies on reforming the Anti-defection law
Dinesh Goswami Committee on electoral reforms (1990)
Disqualification should be limited to cases where (a) a member voluntarily gives up the membership of his political party, (b) a member abstains from voting, or votes contrary to the party whip in a motion of vote of confidence or motion of no-confidence. The issue of disqualification should be decided by the President/ Governor on the advice of the Election Commission.
Halim Committee on anti-defection law (1998)
The words 'voluntarily giving up membership of a political party' be comprehensively defined. Restrictions like prohibition on joining another party or holding offices in the government be imposed on expelled members.
The term political party should be defined clearly.
Law Commission 170th Report, (1999)
Provisions which exempt splits and mergers from disqualification to be deleted. Pre-poll electoral fronts should be treated as political parties under anti-defection law. Political parties should limit issuance of whips to instances only when the government is in danger.
Constitution Review Commission (2002)
Defectors should be barred from holding public office or any remunerative political post for the duration of the remaining term. The vote cast by a defector to topple a government should be treated as invalid.
Way Forward
Time limit must be statutorily fixed as 3 months within which the adjudicator should decide the case of defection. Ardent need for legislation that governs and strengthens intra- party democracy of political parties in India. Election Comission of India should make it mandatory for the constitution of every party to mandate that the party will not let any elected representative enter their party till 3 months post election.
Further adjustments in the 10th Schedule should be made to mandate defectors to resign their seats and face fresh elections in those constituencies.
Restrictions like prohibition on joining another party (until fresh elections) or holding offices of profit in the government should be imposed on expelled members or defectors. Defectors should be barred from holding public office or any remunerative political post for the duration of the remaining term of the legislature. The vote cast by a defector to topple a government should be treated as invalid.
Without leaving the power in the hands of the Speaker to enforce the anti-defection law which carries the possibility of its misuse on partisan grounds, it should be brought in charge of a separate tribunal setup by Election commission for handling such cases on a fast track basis.
Decisions for defection cases could be taken by the President (for the center), or Governor (for states), on the binding advice of the tribunal setup by the Election Commission.
If a politician defects from one political party to another and is subsequently removed from the parliament or assembly followed by an election on the same seat, he/she shall not be allowed to contest those elections.
REFERENCES
"'Aaya Ram, Gaya Ram': A Contemporary History of Defections to the BJP – The Week." Accessed December 22, 2022. https://www.theweek.in/news/india/2020/03/12/aaya-ram-gaya-ram-a-contemporary-history-of-defections-to-the-bjp.html.

"Analysis of Re-Contesting Candidates and MPs/MLAs Who Changed Parties in the Lok Sabha and Assembly Elections (For the Period 2014 to 2021) | Association for Democratic Reforms." Accessed December 14, 2022. https://adrindia.org/content/analysis-re-contesting-candidates-and-mpsmlas-who-changed-parties-lok-sabha-and-assembly.

Tech, Interal Res journa Managt Sci. "ANTI DEFECTION LAW IN INDIA: AN ANALYSIS." Accessed December 22, 2022. https://www.academia.edu/32361985/ANTI_DEFECTION_LAW_IN_INDIA_AN_ANALYSIS.

Khanna, Kartik, and Dhvani Shah. "ANTI-DEFECTION LAW: A DEATH KNELL FOR PARLIAMENTARY DISSENT?," 2012.

PRS Legislative Research. "Articles by PRS Team." Accessed December 22, 2022. https://prsindia.org/articles-by-prs-team/the-anti-defection-law-that-does-not-aid-stability.

"Can This Anti-Defection Rule Still Turn the Game in Maharashtra? | India News – Times of India." Accessed December 22, 2022. https://timesofindia.indiatimes.com/india/anti-defection-clause-that-can-still-turn-the-game-in-maharashtra/articleshow/92596676.cms.

S, Sharon. "Defection Politics in India: A Threat to the Stability of Democracy." SSRN Scholarly Paper. Rochester, NY, April 10, 2020. https://doi.org/10.2139/ssrn.3572526.

"DNA Explainer: What Happens to Defectors in Other Countries?" Accessed December 15, 2022. https://www.dnaindia.com/explainer/report-what-happens-to-defectors-in-other-countries-anti-defection-law-maharashtra-eknath-shinde-shiv-sena-goa-2967883.

"Explained: In Maharashtra Drama, the Key Legal Provision — Anti-Defection Law | Explained News,The Indian Express." Accessed December 22, 2022. https://indianexpress.com/article/explained/explained-in-maharashtra-drama-the-key-legal-provision-anti-defection-law-6133417/?25234534.

"India's Elections and Defections Go Together despite Stringent Laws." Accessed December 22, 2022. https://www.siasat.com/indias-elections-and-defections-go-together-despite-stringent-laws-2348247/.

"MCD Election Results: A Worry for Both BJP and AAP – No Anti-Defection Law." Accessed December 22, 2022. https://indianexpress.com/article/cities/delhi/aap-bjp-trends-anti-defection-law-mcd-polls-8310420/.

"Nearly 45% of MLAs Who Defected Between 2016 and 2020 Joined the BJP." Accessed December 22, 2022. https://thewire.in/politics/mlas-defection-2016-2020-bjp-congress-adr.

"Need to Strengthen Anti-Defection Law: SC during Maharashtra Floor Test Hearing – India Today." Accessed December 22, 2022. https://www.indiatoday.in/law/story/maharashtra-political-crisis-sc-hearing-floor-test-uddhav-thackeray-anti-defection-law-1968392-2022-06-30.

"(PDF) An-Analytical-Study-on-the-Politics-of-Defection-in-India-." Accessed December 22, 2022. https://www.researchgate.net/publication/324918787_An-Analytical-Study-on-the-Politics-of-Defection-in-India-.

"SC Judgment on Disqualified Karnataka MLAs Could Further Weaken Anti-Defection Act." Accessed December 22, 2022. https://thewire.in/law/supreme-court-karnataka-mlas-defection.

"Stronger Laws Needed to Stem the Rot of Defection | Association for Democratic Reforms." Accessed December 22, 2022. https://adrindia.org/content/stronger-laws-needed-stem-rot-defection.

"The Defection Game." Accessed December 22, 2022. https://www.thestatesman.com/opinion/the-defection-game-1503041292.html.

"The Politics of Defection: A Shattering Blow to the Indian Democracy and (…) – Mainstream Weekly." Accessed December 22, 2022. http://mainstreamweekly.net/article11293.html.
Author : Niyati Jadaun who is a final-year law student and Research Head At Niti Tantra.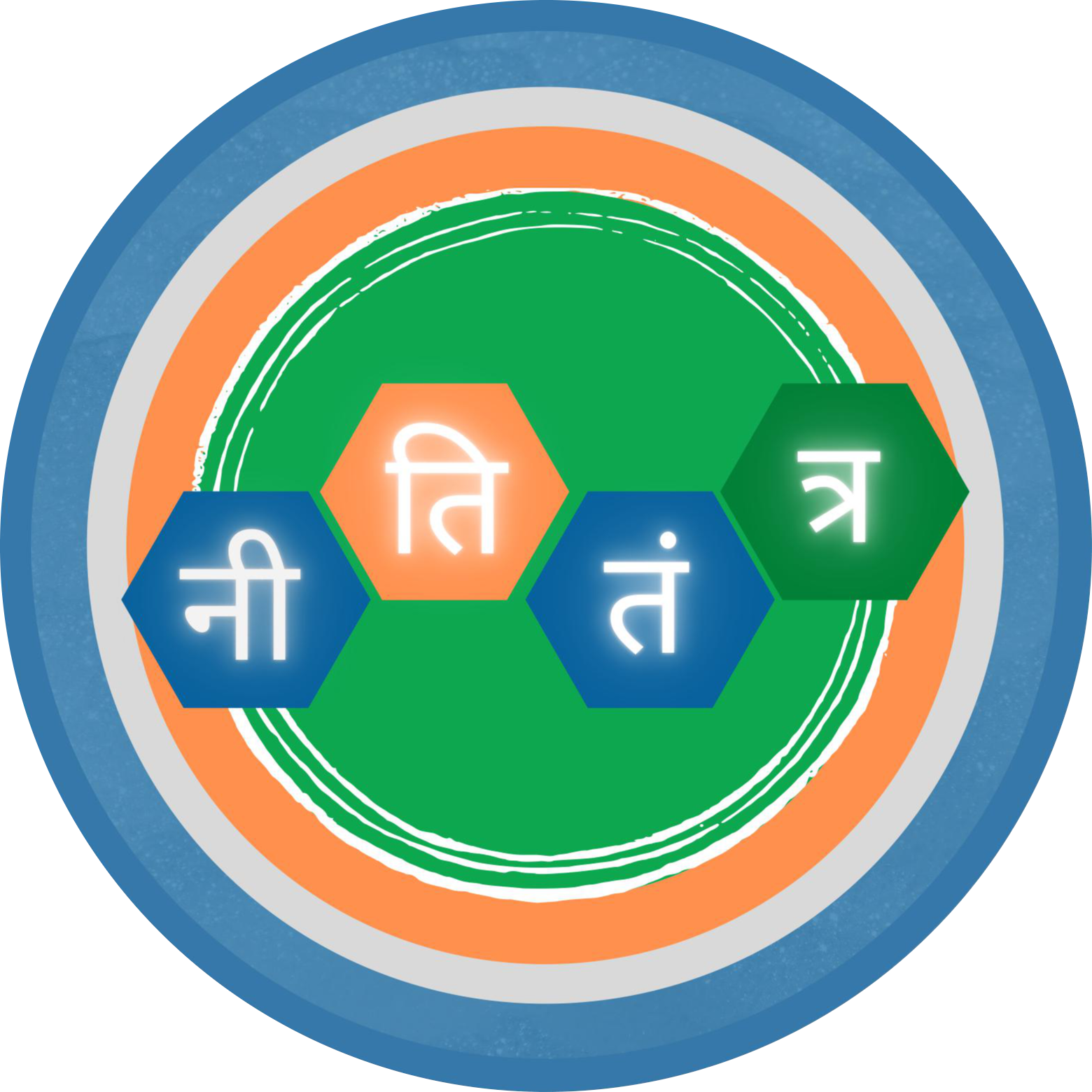 📌Analysis of Bills and Acts
📌 Summary of Reports from Government Agencies
📌 Analysis of Election Manifestos