Abstract 
The following paper aims to analyse how India- the Taiwan partnership can be helpful for India to set up and support the emerging semiconductor industry, which has seen a downfall in supply and demand due to covid pandemic and geopolitical tensions like the Russian-Ukrainian conflict. India's policy with Taiwan on semiconductor manufacturing and product import focus on the government incentive scheme(PLI) to make India the hub of the semiconductor industry under the aegis of Atmanirbhar Bharat. India's domestic production and challenges faced by the domestic producers in this sector are not capable globally. Still, the recently announced schemes have attracted many investments in India to set up semiconductor manufacturing units. This paper also talks about how India can collaborate with Taiwan( having a share of 53 per cent in the global semiconductor market) to boost its production in semiconductor manufacturing and fully utilise the sector towards achieving "Atmanirbhar Bharat" and leading towards a $5 trillion economy.
Introduction 
Today, technology is indispensable, whether it is going to workplaces or going to space. All the electronics we surround will become dysfunctional if the chips disappear from this world. Surprisingly, its primary production, rather than being spread worldwide, is concentrated on a small island, "Taiwan". 
A chip, a microchip or an integrated circuit consists of multiple transistors on a silicon wafer. These chips are integral to all electronics, from mobile phones to computers and provide computational powers to the device. These chips are made from semiconductors. A semiconductor is a substance that conducts electricity under certain circumstances, and its ability to conduct electricity can be enhanced by mixing it with other substances. They are thumbnail-sized building blocks for every modern electronic device in the Internet of Things (IoT). For example- silicon is often mixed with substances such as phosphorus and boron to regulate electricity conduction. A sliver of silicon carved with billions of tiny transistors, creating patterns that hold the flow of current while following various computational instructions, is the fundamental building block of a semiconductor chip. 
Taiwan's Semiconductor Industry 
Taiwan today is well-known for its semiconductor industry. However, behind the success is the evolution of semiconductor technology, from days when the industry was almost non-existent to a point where more than half of the microchips are supplied by Taiwanese companies to the most prominent companies of the world, like Apple, Nvidia, and Qualcomm. Taiwan played a significant role in the semiconductor industry's growth when Taiwan struggled for recognition by the international community in the 1970s. Taiwan has changed its approach since then and started investing in innovative technology. Its close ties with the world's biggest tech giants, such as the US and Japan, with international students bringing in the technical know-how, are the foundation of Taiwan's semiconductor industry. Taiwan is the biggest manufacturer of semiconductors around the globe, accounting for 63% of the total production. Not surprisingly, 54% of the production of semiconductors in the world is done by a single company, Taiwan Semiconductors Manufacturing Company (TSMC). Other vital companies in Taiwan include
United Microelectronics Corporation (UMC), which accounts for 7% of the world's production. 
The semiconductor manufacturing sector is largely consolidated, with significant participants including Taiwan, South Korea, and the United States. However, New York Times estimates that TSMC mass-produces 90% of 5 nm (nanometer) chips. To a greater extent, TSMC has gained a monopoly in the semiconductors industry due to its fine technology. 
Samsung is the only company that may soon threaten its monopoly, accounting for approximately 17% of the world's total semiconductors production immediately after TSMC. Apart from that, only these two companies have the skills and technology to produce complex and advanced 5-nanometer chips. 
Due to the global chip scarcity caused by the disagreement between the United States and China over Taiwan and supply chain disruptions brought on by the conflict between Russia and Ukraine, major economies are making a renewed effort to enter the chip manufacturing industry. For instance, the EU's Chips Act will mobilise €43 billion for public and private investments, while the US announced $52.7 billion in government support for the CHIPS and Science Act. 
Taiwan' Miracle': Taiwan's Journey in the Semiconductor Industry Taiwan's real economic 'miracle' journey began after the jolt it received amidst a global oil crisis and its withdrawal from the United Nations in 1974. These problems were discussed at a Soy Milk Shop between two ministers, two academicians, two government officials and an electrical engineering authority, Pan Wen-yuan. The solution to all their problems seems to be entering the electronics market,, which would be technology-intensive, as stated by Pan. He proposed a plan of $10 million of investment for four years, where they started recruiting engineers. However, the major challenge they faced at that time was a lack of technical know-how, which only the US had. To move forward, Pan (the father of IC in Taiwan) planned the project in three phases: 
1975-78: Transfer of technology from the US universities and big companies
1978-80: Pilot production of less complex IC and custom circuits for local requirements. 
1980-85: Mass production and technological transfer to local industries The government worked in this direction by sending engineers to gain knowledge and signing a contract to acquire technology. Simultaneously, the foreign semiconductor companies found it profitable to set up their plants in Taiwan as the labour was cheap. By 1977, Taiwan had manufactured its first 3-inch silicon wafer. 
To attract private investors, the government set up Hsinchu Science Park. Though Taiwan continued to grow, it still had not taken off. 
The production of semiconductor chips involves designing, manufacturing and ATP (assembly, testing and packaging), which is expensive and hard to manage. It was then observed that Taiwanese industries lagged in research and development, but their fabrication units did exceptionally well. Morris Cheng proposed a pure-play foundry model where the companies produced their clients' designs to accommodate this. 
The semiconductors industry is capital-intensive where the costs of machines are high—for example, setting up a 5-nm fab unit costs around$12billion. 
Further, the transportation of the devices is no less expensive. For this purpose, the government provides incentives of about 35% on capital; and approximately 13% on vehicle that acts as a relief for the chipmakers in the country. Such incentives may or may not be sustainable for the governments willing to set up a semiconductor industry. 
A great deal of precision is required in manufacturing the chips, including clean rooms where there should not be more than ten particles in every cubic foot of air. A fab unit works on 1 megawatt of power per hour, accounting for 30% of a unit's operational costs. The water requirements for fabrication are also high. TSMC utilises nearly 156000 tons of water daily, which is not easy to obtain. 
India-Taiwan Relations 
India and Taiwan had a cordial relationship before the establishment of the Chinese Communist Party in mainland China. Nevertheless, with the recognition of the People's
Republic of China by the United Nations, diplomatic relations were established with Beijing, and it was not until the 1990s that both India and Taiwan began informal talks due to the One China policy, which affirms the presence of a single Chinese state. This was part of the Look East Policy of India under which Prime Minister P.V. Narshimha Rao and Taiwan President Lee Teng Hui established offices in both countries' capitals- the Taipei Economic and Cultural Center (TECC) in New Delhi and the India Taipei Association (ITA) in Taipei. 
India in the 2000s provided a conducive environment for Taiwan's engagement-based policies that helped both India and Taiwan benefit. Another phase of the Taiwan-India strengthening relationship in the 2010s was marked by various agreements between countries in different sectors, including education, trade, and cultural exchange. 
India's Act East Policy (an upgraded version of the Look East Policy) and Taiwan's New Southbound Policy have majorly acted as a balancing strategy against China. China's relative economic gain from Taiwan and India can be countered by both countries focusing on bilateral cooperation. Under the leadership of PM Modi, India has attracted, through its policies such as "Make in India" and "AtmaNirbhar Bharat", many companies from Taiwan, boosting ties and FDI in India. India can be the most effective alternative to the manufacturing hubs in China as the New Southbound Policy aims to reduce the manufacturing and labour costs that have lately been soaring and to reduce Taiwan's dependence on China. This would also enable India to confront China from a strategic angle amidst its aggressive policies in the Indo-Pacific. 
India-Taiwan Trade Overview, 
The trade between India and Taiwan has snowballed, especially since the 2000s. The bilateral trade volume grew nearly six times from $1.9 billion in 2001 to $7.05 billion in 2018. The total trade volume between India and Taiwan was $4.7 billion from 2015-2021. The investment and trade between India and Taiwan have been diverse, including the fields of agriculture, science and technology, automobile, medical devices, steel, machinery, electronics, construction, and engineering, amounting to approximately $1.5 billion by the end of 2018 with around 106 companies operating in India. In 2011, India and Taiwan signed a "Double
Taxation Avoidance Agreement" (The DTAA allows for the "credit method" to eliminate taxation of income by both countries. The tax credit for such income in the other territory is available as credit to the taxpayer in his territory of residence). They also signed the "Customs Mutual Assistance Agreement" (which helps accelerate trade by easing stringent checking and gives straightforward clearance of goods that travel across borders), which helped both countries to enhance their business and benefit each other. The following year, both countries signed the "ATA Carnet Protocol" to facilitate temporary duty-free admission of goods. After signing the subsequent agreements and continuing cordial relationships, India and Taiwan saw frequent visits of the Parliamentarians to each other's sides. 
In 2016, India and Taiwan signed the "Air Service Agreement". ITA Director General Sridharan Madhusudhanan signed it on behalf of India and Ambassador Tien on behalf of the ROC (Taiwan). The two counties also signed an MOU on Agricultural Cooperation in Taipei in the same year. 
In November 2017, "SMART ASIA 2017" was held in Bangalore by Taiwan External Trade Development Council (TAITRA) and a delegation led by the Chairman, Mr James C.F. Huang. In 2018, the MoU on "Promotion of Industry Collaboration" and "Bilateral Trade Agreement" was signed, mainly benefiting India in setting up the semiconductors industry. The primary focus of both countries has been to promote medium-sized and small enterprises (MSMEs). The agreements have strengthened the bilateral trade between India and Taiwan. 
Further, both countries have begun talks about the Free Trade Agreement (FTA) and planning to set up a semiconductor hub in India. For this purpose, the Government of India announced its plan to provide incentives worth Rs. 76,000 crores to set up R&D, manufacturing, and packaging facilities to make India a global electronics hub. This move comes after growing geopolitical tensions between Taiwan and China. Taiwan's over-dependence on China for trade has further caused trouble. Some of the biggest semiconductor companies in Taiwan, such as Taiwan Semiconductor Manufacturing Company (TSMC) and United Manufacturing Microelectronics Corporation (UMC), have already been in touch with India to set up their manufacturing units in India. 
India's aim of "ATMANIRBHARTA."
Semiconductors devices penetrate almost all the sectors of the economy, such as telecommunication, automobiles, aerospace and medical sciences. Thus, their importance cannot be ignored in making a modern economy and attaining digital suzerainty. This sector is dominated by a few countries such as Taiwan, China, the USA, and India meets its demand by 100 per cent import. 
The covid'19 outbreak and the current geopolitical tensions, such as the bitterness of China Taiwan and the US-China trade war, have caused a steep shortage in supply and demand, further aggravated by a lack of fuels by the conflict between Russia and Ukraine. Due to frequent lockdowns, the work culture has shifted to home, and the demand for laptops and mobile phones has increased sharply; however, industries are grappling to meet this demand, and the current geopolitical tensity is a considerable threat to future supply. Thus, there is a need to get self-reliant in this sector for India, as it aims to achieve greater digitisation and become "developed" in the next 25 years. 
From Chiptaker to Chipmaker 
The scarcity of semiconductors in the market has aroused the need for self-substantiation in semiconductors and chipmaking. According to SIAM (Society of Indian Automobile Manufacturers), the domestic auto sale in December 2021 declined by 13 per cent, and India's smartphone market registered a year-over-year decline of 12 per cent, cited by IDC (International Data protection). To make India the hub for electronic system design and manufacturing and to make the environment compete globally, the government of India has announced many incentive schemes such as PLI, SPECS, and India Semiconductor Mission for the comprehensive development in this sector during the past years. 
Indian Semiconductor Mission
India is developing its proficiency in 5G, IoT, Artificial intelligence, robotics, smart manufacturing and intelligent mobility, thus becoming an attractive destination for the semiconductor industries to invest. 
The Government of India has recently announced incentives schemes, with a total outlay of 76000 crore rupees to provide support to the companies that are engaged in Silicon Semiconductor Fabs, Display Fabs, Compound Semiconductors / Silicon Photonics / Sensors (including MEMS) Fabs, Semiconductor Packaging (ATMP / OSAT) and Semiconductor Design. The programme will provide semiconductor and display manufacturing momentum with fiscal support and technological partnerships. Global experts will lead the Indian semiconductor Mission in semiconductor manufacturing with financial and administrative independence for smooth and efficient implementation of the scheme. The Semicon 2022 conference serves as the official beginning of India's semiconductor strategy and policy which visualises making India a global hub for Electronics System Design and Manufacturing. 
Following are the incentives that the Union Cabinet has approved for developing Semiconductor and display manufacturing: 
The schemes will provide 50 per cent of financial support to companies eligible to execute such highly capital and resource-exhaustible projects. It also provides the centre-state partnership to provide land, labour, and resources to set up at least two greenfield semiconductors and two display fabs in a country. Mohali(Punjab) will explore the Joint Venture of SCL to technologies the brownfield fab facility to modernise SCL. 
The government aims to establish 15 compound semiconductor/ silicon photonics/ ATMP/ OSAT faculties by providing financial support of 30% of expenditure to the approved companies. 
The Fiscal support to DLI (design linked incentive) scheme aims to generate at least 1500 crore by providing incentive support of 50 per cent to 100 domestic semiconductors companies dealing with ICs, chipsets, SOCs etc., which would, in turn, drive global and domestic investments related to Design software and IP Rights, etc.
PLI(Production linked Incentive) 
PLI was implemented through a nodal agency PMA (Project Management Agency), under the launchpad of Atmanirbhar Bharat in 2021. It is responsible for providing secretarial, managerial and implementation support by giving a 4-6% production-linked incentive for five years to boost domestic manufacturing and attract foreign companies to expand existing manufacturing units. 
The Union Budget of 2021 has included 13 more sectors for five years and increased the budget allocation to 1.97 lakh crore. In December 2021, India announced its roughly $10 bn dollar production linked incentive (PLI) scheme. The scheme will attract the semiconductor industries to set up their manufacturing unit in India; it has been estimated that the scheme will lead to the creation of 35000 jobs and generate a turnover of up to 1.7 lakh crore; thus, implementation of such schemes will make India self-reliant and self -sufficient in this sector. 
According to Rajeev Chandrasekhar, Minister of State for Electronics and IT, the recent modifications to the PLI Scheme aim to harmonise government incentives for all semiconductor technology nodes. 
In the earlier iteration of the programme, the Center offered to cover 30% of the project cost for chips produced at 45nm to 65nm, 40% for chips made at 28nm to 45nm, and 50% or half of the financing for chips produced at 28nm or lower. The redesigned plan offers each node a constant 50% financial support. Additionally, it will cover 50% of the costs associated with other process phases (chip design and ATMP). 
SPECS (Scheme for promotion of electronic components and semiconductors) The Union Cabinet approved SPECS in 2020 with a total outlay of Rs 3,285 crore over eight years by providing a 25 per cent incentive on capital expenditure for the manufacturing of goods that constitute the supply chain of electronic goods. 
The above-discussed schemes will help uplift India's semiconductor market position. They will reduce the hegemony of giant exporters in the global semiconductor market and generate 5-6 lakhs of direct and indirect jobs in India. 
India's Ongoing Projects in Semi-conductor Industry
During the past decades, many international companies such as Intel, ISMC Nextorbit Ventures, and Israel-based Tower semiconductor have shown interest in investing in India. However, they shifted their ways due to the government's unattractive incentives and lack of support and commitment. However, with the launch of ISM (Indian Semiconductor Mission), many big tech companies, such as Vedanta Foxconn JV, IGSS ventures, and ISMC, have reached out to the Centre with their proposals worth USD 20.5 billion. The government will likely finalise the recommendations within 8-10 months for providing incentives under PLI, SPECS, and ISM schemes. International Semiconductor Consortium, led by Nextorbit ventures and Israel's tower semiconductor as JV partner, signed an Rs.22,900 crore agreement with Karnataka Government to set up a chip manufacturing plant in Mysuru's Kochavalli Industrial area. Vedanta has signed MoU with Foxconn to form a joint venture for a 28nm CMOS fab, and it will likely invest around $118-$120 million(USD); Elest, a Bengaluru-based company, has proposed a display fab with a projected investment of $6.7 billion, seeking $2.7 billion in support from the Centre under the Display Fab Scheme. 
If implemented with the same spirit, all these projects can be a torch-bearer toward making India an international manufacturing hub. 
Challenges for India 
Although the plan is a positive step, manufacturing chips is costly and resource-intensive. Although the revised plan equalises money for each stage of the process, the plan's overall budget is still $10 billion. Notably, only between $3 and $7 billion must be invested to build one semiconductor fab. 
Analysts are optimistic about the current plan but are afraid that not much money will be left to fund other components like display fabs, packaging and testing facilities, and chip design centres. Additionally, they contend that the initial funding should concentrate on fields like design and R&D, where India already has a solid talent base. 
High Investments Needed:

The manufacturing of semiconductors and displays is a highly complex and technology-intensive industry requiring enormous ongoing investments due to its high risk, lengthy gestation and payback times, and significant capital expenditures.
Minimal Fiscal Support from Government:

In light of the size of expenditures usually needed to establish manufacturing capacity in the various subsectors of the semiconductor industry, the degree of fiscal support currently anticipated is negligible. 
Lack of Fabrication Capabilities:

India has some skill in chip design but has never developed a chip fab industry. The ISRO and the DRDO have their fabrication foundries. However, they are mainly used for internal needs and are not the most advanced globally. 
India currently has only one fab, located in Mohali, Punjab. 
Resource-inefficient Industry:

Chip fabs are also incredibly thirsty facilities, requiring vast amounts of pure water, a highly reliable power source, a large piece of land, and a highly qualified crew. 
Way Ahead 
Today India's semiconductor ecosystem is characterised by low productivity, poor quality, globally uncompetitive and low technology. Although India is one of the largest markets in semiconductors, it is expected to grow by Rs 4.73 lakh crore by2026. However, as of now are dependent upon imports. The following ways can improve to uplift India's position in the semiconductor market. 
Using the current Geopolitical Situation 
China-Taiwan Bitterness 
Chinese political and military coercions have created tensions in the Taiwan Strait. Taiwan wanted to reduce its dependency on China as it is the biggest export market for Taiwan, and now it is looking for other markets. India has the chance to prove itself as an alternative. India's 'East policy' to build resilient relations with Southeast Asian countries and Taiwan's 'Southbound policy' can be used to enhance the trade and collaborations between them and thus paving the way for India to expand its market in semiconductors. 
Russia-Ukraine Conflict
The Russia-Ukraine conflict has affected the semiconductor supply as both countries are the biggest supplier of raw materials required for production. Ukraine is the largest supplier of Neon gas used for the fabrication of semiconductors, and Russia, for palladium used in semiconductor plating. The shortage of raw materials has bumped the semiconductor supply. Its short-term impact seems manageable, but if the conflict continues, it will severely hit this sector. Countries like India have already been affected due to supply disruptions, its production of automobiles and smartphones has declined due to the pandemic, and the war has aggravated the situation. Companies are now looking for other alternative options. The government has already made efforts by providing financial support to the companies and providing for expenditure on Research and Development under the different incentive schemes announced this year; other than that; the government should work on neon recycling technologies and setting up neon gas plants which will help in easing the access to raw materials, such steps will prove India to be an attractive destination for the companies to invest here. 
Utilising QUAD and I2U2 Partnerships 
The Quad leaders have come together to secure the supply chain in critical areas such as the semiconductors and telecom industries. The Quad focuses on ensuring the semiconductor supply chain due to the global shortage of semiconductors and the dominance of Taiwan, which now has constrained relations with China, which can lead to global supply disruptions in the future. 
India may seek multilateral and bilateral cooperation from its partners, such as The USA and Japan, as their advanced semiconductor technologies can be helpful to attain India's self-reliance in this sector. Free Trade Agreement (FTA) with the UAE will benefit India and explore its semiconductor market worldwide. 
Utilising India's Potential 
India has a 20 per cent share of the world's highly skilled design engineers, and 25 per cent of the semiconductor companies have R&D centres in India. With the proper implementation of schemes, like providing incentives to those who have good expertise in this sector, such as Intel corp, TMSC and domestic companies, so that they can compete globally and invest in skill and
training programmes, such as the initiative taken by IESA (India Electronic and Semiconductor Association). These steps will eventually help the students gain experience and become aware of the great opportunities in this sector in the coming years. Infineon (a German-based semiconductor firm) has signed an agreement with NSDC ( National Skill Development Corporation) to train workers with expert trainers to help Indian students gain skills and expertise in this sector. 
All sectors require resources, capital and labour to compete globally. Therefore, government policies that provide incentives, training programmes, and a low-cost skilled technical workforce will prove an appropriate step to make India a leading semiconductor hub. Schemes for surviving in a Competitive Market 
India has launched incentive schemes worth 10 billion dollars but falls short of the other countries. For example, America has announced an incentive package worth 52 billion dollars, while China is estimated to provide around 150 billion dollars by 2025. These might help India boost its production from the current situation, but it is insufficient to become a global leader in this sector. 
Using Diplomacy 
India needs not just indigenous capacity but innovative alliances to stay autonomous. Taiwan's image as the world leader in semiconductor and electronics devices and India's leadership in Information Technology enabled services together will benefit both countries; merging semiconductor diplomacy with India's Act East Policy will provide the opportunity to strengthen its ties with the global players. India can assure corporations from Taiwanese companies like TSMC by attractive incentive schemes, Tariff reductions, and providing possible locations with adequate land, water and workforce. 
Some other steps India can take to address the challenges of chip production in India ● Need to Become a Key Player: India should work to establish itself as a critical participant in a reliable, plurilateral semiconductor ecosystem. 
Building a multilateral semiconductor ecosystem requires favourable trade policies that align with the recently talked about new Foreign Trade Policy. A
few measures can be implementing and expanding the 2015 Information Technology Agreement (ITA), which would reduce tariff barriers, aid the Digital Revolution, and help India forgo WTO radars. 
Ample Financial Support for All the Elements: Given India's wealth of talent and experience, it could be preferable if the new mission concentrates its financial support—at least for the time being—on other aspects of the chipmaking process, such as design centres, testing facilities, packaging, etc. 
Maximising Self-Reliance: Future chip manufacturers should establish an ecosystem from design to fabrication to packing and testing. It should not be a one-trick pony.

●

In addition, India must improve its research and development efforts in this area. Out of the segment of funds, which government is outlying for production incentives, a fraction of that should be invested in R&D. 
Another significant segment should be an overall increase in funding and budgetary allocations to Research and Development (R&D). Currently, India spends around 0.7% of its GDP on R&D (as compared to 3% in the US and 2.44 % in China). 
The funding in R&D should also be ceiled at 1.5% for privately registered companies, which is currently at an average of 0.5%. 
Required High Investments: Manufacturing semiconductors and displays is a highly complex and technologically advanced industry that involves significant and ongoing expenditures due to its high risk, large capital requirements, lengthy gestation and payback times, and rapid technological advancements. 
Conclusion 
Thus, the semiconductor industry holds an untapped potential for India's economy, which can further help it strengthen its global position. The supply chain disruptions due to the Russia-Ukraine war and the growing tensions between China and Taiwan have created a need for alternative manufacturing setups. This vacuum can be filled by India, providing a more conducive environment for the companies to set up their units. India can meet the domestic and international demand for semiconductors, but doing so would entail enhancing current
capacities and creating robust policy frameworks and ecosystems. Additionally, the collaboration between the government and industry is necessary. These benefits have long existed, but connecting with them is now crucial.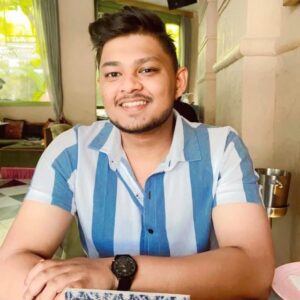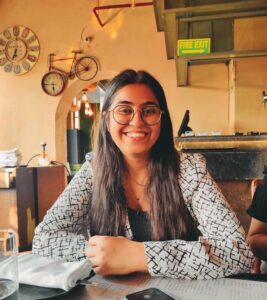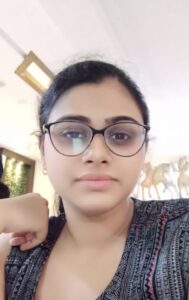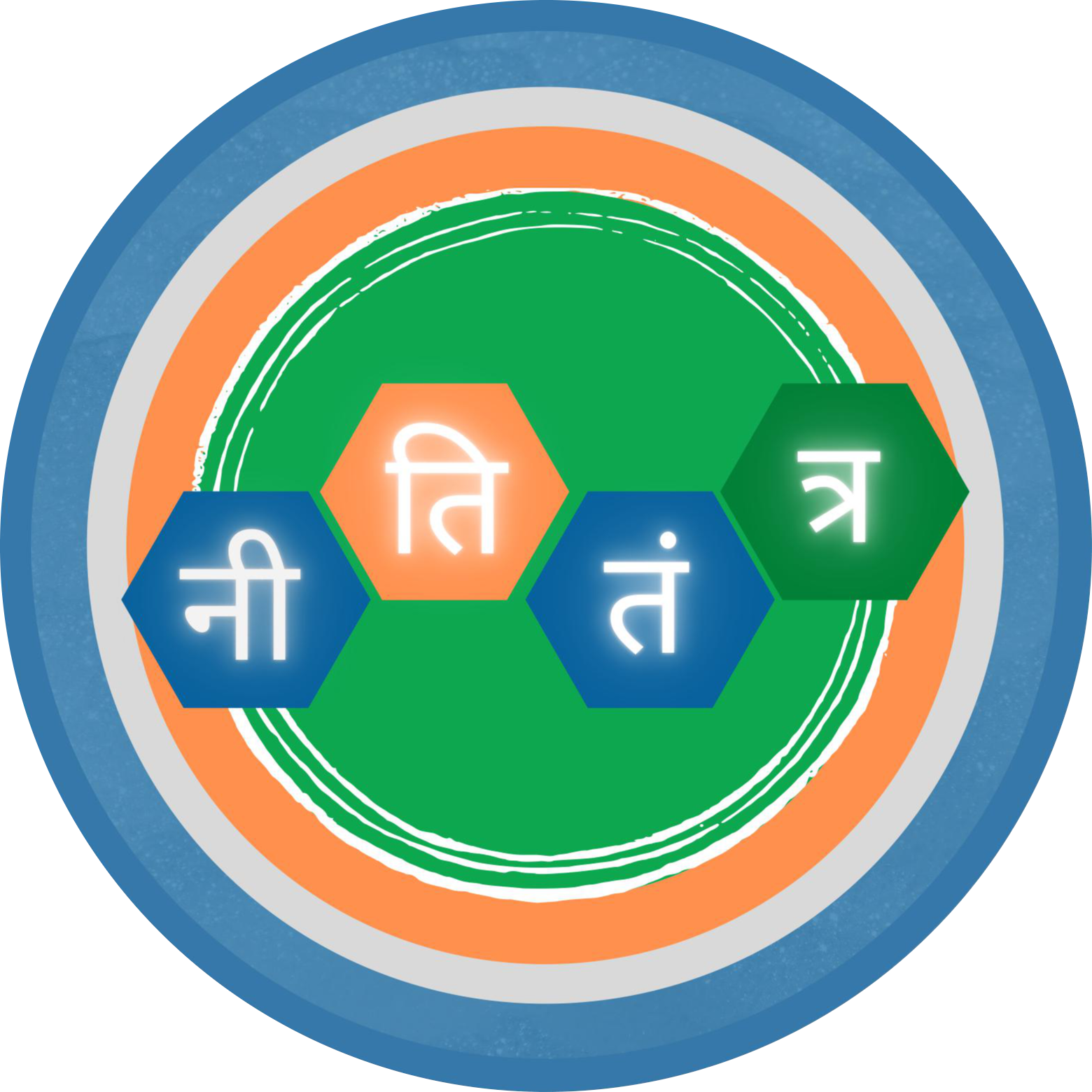 📌Analysis of Bills and Acts
📌 Summary of Reports from Government Agencies
📌 Analysis of Election Manifestos