The 28th Conference of Parties organised by the United Nations climate change conference is scheduled to be convened from 30th November 2023 to 12th December 2023 in Dubai, United Arab Emirates (UAE). The host country this year was the first middle eastern country to ratify the Paris Agreement and its 2015 Nationally determined contribution (NDC) made them the first country in the region to adopt an economy-wide emissions reduction by 2030. The COP is to convene under the leadership of Dr Sultan Al Jabar who brings in two decades of experience due to his double tenure as the special envoy of climate change, CEO and chairman of Masdar, Abu Dhabi and CEO of Abu Dhabi national oil company (ADNOC). The venue will consist of and offer a dedicated space for both appointed officials, delegates (198 states, Media, NGO, IGO and world leaders ) and civil societies (Youth groups, indigenous groups and private sector delegates) by providing a blue zone and a green zone for the above-mentioned attendees respectively. It is expected to assemble over 70000 participants globally. 
The UNFCCC was enacted on 21st March 1994 and currently has almost universal membership and has been ratified by 198 countries which are referred to as parties to the convention. Its primary objective is:"Stabilisation of greenhouse gas concentrations at a level that would prevent dangerous anthropogenic (human-induced) interference with the climate system." It states that "such a level should be achieved within a time frame sufficient to allow ecosystems to adapt naturally to climate change, to ensure that food production is not threatened, and to enable economic development sustainably." 
The UNFCCC expects developed countries to undertake the responsibility of climate change activities as a duty towards society and to lead the way towards a better future. These countries are the originators of industrialisation and ultimately the greenhouse gas emissions and also the ones who benefit from it the most. They are also known as the Annex countries and belong to the Organisation of the Economic Cooperation and Development(OECD), and such nations agree under the Convention to provide financial funding to developing countries to tackle climate change. The Annex countries are also required to report annually on their current policies and measures adopted related to climate change, including an annual inventory of their greenhouse gas emissions. The commission also takes into account the need to strike a balance by working on solutions and finding out ways to limit the problem without restricting their economic progress. It aims at establishing a green economy and an institutionalised framework for sustainable development. This has led to establishing the framework for reporting on information about greenhouse gas emissions by countries globally, which helps climate scientists and further policymakers to understand the success and opportunities for reducing emissions. These conferences are responsible for setting certain limits on nations and setting a standard for improvement up until the upcoming conference.
COP27: An overview 
The preceding COP was held in Egypt in 2022 under the leadership of Sharm El-sheikh. Although there was a fear of bac-sliding, with serious concerns of a global rise in inflammation, the Russia-Ukraine conflict which began in February 2022, countries still dealing with the after-effects of Covid 19 and the increasing tensions between two major polluters US and China, the Conference unexpectedly pulled through with some significant breakthroughs but also lacked in addressing some of the major concerns. 
The unexpected step towards the creation of a loss and damage fund to facilitate financial funding to those underdeveloped and developing countries that have suffered due to natural calamities. What started with a voluntary contribution by Scotland turned into a well-accepted funding phenomenon supported by countries like Denmark, Australia, New Zealand and Belgium. A goal has now been set to fully operationalise a legitimate fund for the support of developing countries. 
Another advance of COP27 was the recommendation for Multilateral Development Banks and international financing systems to reform and ease the access of developing countries to green financing. It was determined in Glasgow the year before, peer-reviews estimated that to achieve the below 1.5 degree Celsius mark, the need for global reduction in greenhouse gas emissions needed to be reduced by 43% and with a call every year to begin steps towards decarbonisation, emissions in 2022 were at record -level, with highest levels recorded due to fossil fuel emissions. The COP27 even after reviewing the "revisit and strengthened " reports presented before the conference failed to take a significant stand against concerns about fossil fuel emissions. The lack of commitment of countries towards emission- reduction led to an "utter failure " of the conference as a whole. The target of achieving the 1.5 degree Celsius mark requires a global effort to cut down carbon emissions to an absolute zero by 2050 and  COP 27 failed to take significant measures towards increasing that probability.
India had already announced, as a part of the five-point pledges, its commitment to a net-zero transmission by 2070 in Glasgow (COP26). As a follow-up,  India has released the Long Term Low Emission Development Strategy( LT-LEDS), a roadmap to reach net zero emissions by 2070. The plan focuses on the strategic transition of emission-intensive sectors and discussions on India's climate adaptation needs. India is the 58th country to submit a plan to the UNFCCC.  The LIFE time campaign scheme was jointly launched by India and UNDP to encourage young people between the age of  18-23 to become ambassadors of sustainable lifestyles. It also aims to encourage responsible consumption patterns and influence the lifestyle choices of younger generations, making them greener people. The Leadership for Industry Transition (LeadIT) Summit was launched by Sweden and India at the 2019 UN Climate  Summit and endorsed by the World Economic Forum. India and Sweden were the hosting countries in the LeadIT Summit 2022 at COP27. The LeadIT initiative focuses on transitioning to a low-carbon economy in hard-to-reduce industrial sectors. It brings together countries and companies committed to implementing the Paris Agreement. MoEFCC – UNDP Overview Just before COP27, India announced MoEFCC – UNDP Compendium Prayaas Se Prabhaav Tak – From Mindless Consumption to Mindful Use. BASIC Ministerial Meeting The Ministers of Brazil, South Africa, India and China pledged their full support for significant progress in establishing loss and damage financing mechanisms. The  Common But Different Responsibilities (CBDR) principle and corresponding skills were emphasised. The Mangrove Alliance for Climate (MAC) is an intergovernmental coalition for voluntary mangrove planting, conservation and restoration and is governed by the United Arab Emirates (UAE) and Indonesia and includes India, Sri Lanka, Australia, Japan and Spain for spreading awareness globally about how mangroves have the potential in mitigating global warming and a solution to global warming.
COP28 Agendas
The UAE government's efforts to transform the economy into one that is powered by clean and renewable energy sources, technological advancements, and climate-smart solutions are reflected in the UAE's selection to host COP28. The economic justification for inclusive climate action will be the primary focus of the conference.
One of the primary agendas of the upcoming COP28 will be taking into account the global stocktake which entitles countries and stakeholders to assess the progress made towards attaining the emission cuts set out by the Paris Agreement (limiting a rise in global temperature to below 2 degrees C at best) and to identify challenges, opportunities, the scope for improvement and formulation of a probable action plan. It has formulated a process for nations to strengthen their National climate change plans also referred to as Nationally determined contributions (NDC). The global stock takes place every 5 years and is a process of 2 years. It began in COP26 and is at present in its second phase of technical assessment. It focuses mainly on three themes of reduction, adoption and implementation. Finally, the findings and conclusions are scheduled to be presented in the upcoming COP28.
The conference is supposed to finalise the financial framework on how to populate the funds and at last, distribute the funds of the earlier finalised loss and damage agreement. The committee that was previously set up (The transitional committee) is supposed to make recommendations, based on which the process of operation of funds will be finalised. The global goal on adaptation which was earlier discussed in the COP27 is to be finalised in the upcoming conference In addition to this, the United Nations is on its way to pushing the world bank to step up a larger role in supervising countries and find ways to tackle issues related to climate change. 
A step towards the development of the early warning system was planned to be launched in the COP27 by Mr Antonio Guterres (U.NSecretary-General)over the next 5 years. This year the conference is supposed to work on the identification of the capabilities of countries to develop early warning systems, its implementation and funding. 
The food and land use coalition programmes agenda this year, keeping in mind the limits set up by the Paris Agreement, the food and agriculture organisation is all set to introduce a plan to reduce emissions due to food and agriculture industries. The initiative was founded by the UN and led by the U.S. and UAE to raise funding of $8 billion to $10 billion for the development of climate-smart agriculture. UAE will also discuss its strategy towards building and enhancing the oceanic life and ecosystem.
COP28 opportunities 
UAE as the host of this year's COP28 has proved itself to be worthy of the honour as it has been committed to working towards an environment-friendly country for the last 3 decades. It ratified the Vienna Convention for the Protection of the ozone layer in 1989, became a member of UNFCCC in 1995 and ratified the Kyoto Protocol in 2005.
Due to the upcoming global stocktake, the conference has an opportunity to work mainly towards the solutions to the identified challenges and explore measures of how countries can set up clear sectoral goals which are practically attainable.
UAE is the only country in the Middle East that holds legitimate power, economically and politically to influence and facilitate its region and neighbouring countries towards the attainment of the set goals of tackling climate change. It has the means to introduce and adopt a more efficient and sustainable source of energy and also climate-smart agriculture.
The opportunity to embrace nature's positive actions, mobilise finance and be inclusive of women, youth and indigenous people and provide a platform for innovation by offering them leading positions. Inclusivity and unity will lead to innovative solutions.
The promotion of the Sharm El Sheikh Adaption agenda which was introduced in the previous COP aimed at food and agriculture, water, ocean, human settlements and infrastructure. Make way for its innovative solutions and work towards the process of its implementation.
It presents an immense economic opportunity or investment in sustainable growth. The COP28 is supposed to be formulating a stabilised financial framework for the loss and damage fund and also has an opportunity to attract non-state actors such as businesses and investors. The inclusion of private sector players in the funding and adoption of the idea of sustainable growth by providing concrete, scalable and actionable examples of what works and where they can collaborate. Without finance, work towards climate action will not exist. 
A dialogue towards the control of emissions due to fossil fuels and the introduction of valid and affordable zero carbon emission alternatives is what must be focused on this year especially. Which is the only way to draw out commitments to a reduction in fossil fuel emissions from countries.
UAE and its focus on adopting climate-smart agriculture, organic and hydroponic agriculture, new technologies and climate-adaptive crops. The launch of the Food Tech Valley Project. UAE must develop the interest of countries towards measures adopted by them.
India is considering joining the 'Climate Club', an environmental initiative started by the G7. A step was taken in response to the increasing pressure to incline its climate efforts to meet global climate goals. It is scheduled to launch by the time COP28 commences and could provide India with opportunities to enhance its climate policies. India and its influential role in the G20 presidency can help deliver a clear political framework. More than 80% of the emissions produced worldwide come from G20 nations. The focused policy actions in these nations will send the market signals necessary to bring about the transition. As there can be no fruitful discussion on transformation when there is a lack of financial architecture to support it. Over the next few months, we have an opportunity to offer the necessary course correction on climate change globally and turn COP28 into a pivotal moment in what must be a significant decade. To close the enormous gaps in mitigation, adaptation, loss and damage, and funding, unprecedented cooperation and support at the highest level are needed. India's initiative of a rise in investments in renewable energy and its drive to add 500 Giga Watt (GW) of clean energy to its energy output by 2030 has opened doors for a probable partnership between USE and India on advancing clean energies.
The oil and gas industry has a significant opportunity to demonstrate that it can play an active and transparent role in combating climate change during the UAE's COP28 Presidency. A challenging and effective COP28 in Dubai has the potential to improve the future of energy and climate in the world. Additionally, it has the power to alter the economic course of many nations that produce oil and gas by putting them on a route away from an unhealthy reliance on fossil fuels and towards a safer and more stable future.
"In the course of those same 7 years, the global population will exceed 8.5 billion and is on its way to 10 billion by 2050. Meeting the scale of the world's fast-growing energy needs, while dramatically reducing emissions is one of the most complex challenges humanity has ever faced. Nothing short of transformational progress will do across mitigation, adaptation, climate finance and loss and damage. We need to reverse emissions while moving economies forward and enable an inclusive and just transition that leaves no one behind. That's why we are determined to make Cop28 a Cop for All, and a Cop of Action." – says Dr Sultan Al Jaber 
To conclude, the major events of the upcoming COP28 include the conclusion of the stocktake, financial framework for the loss and damage fund, the discussion regarding the increasing fossil fuel emission, Mitigation and adaptation. UAE as host so far seems promising and the participation of negotiators from 198 States is expected to set some practical goals and deliver viable solutions. As Dr Sultan Al Jabar has stated that the upcoming COP 28 is aiming to stop deliberating and start delivering, making it a COP of action and a COP for all.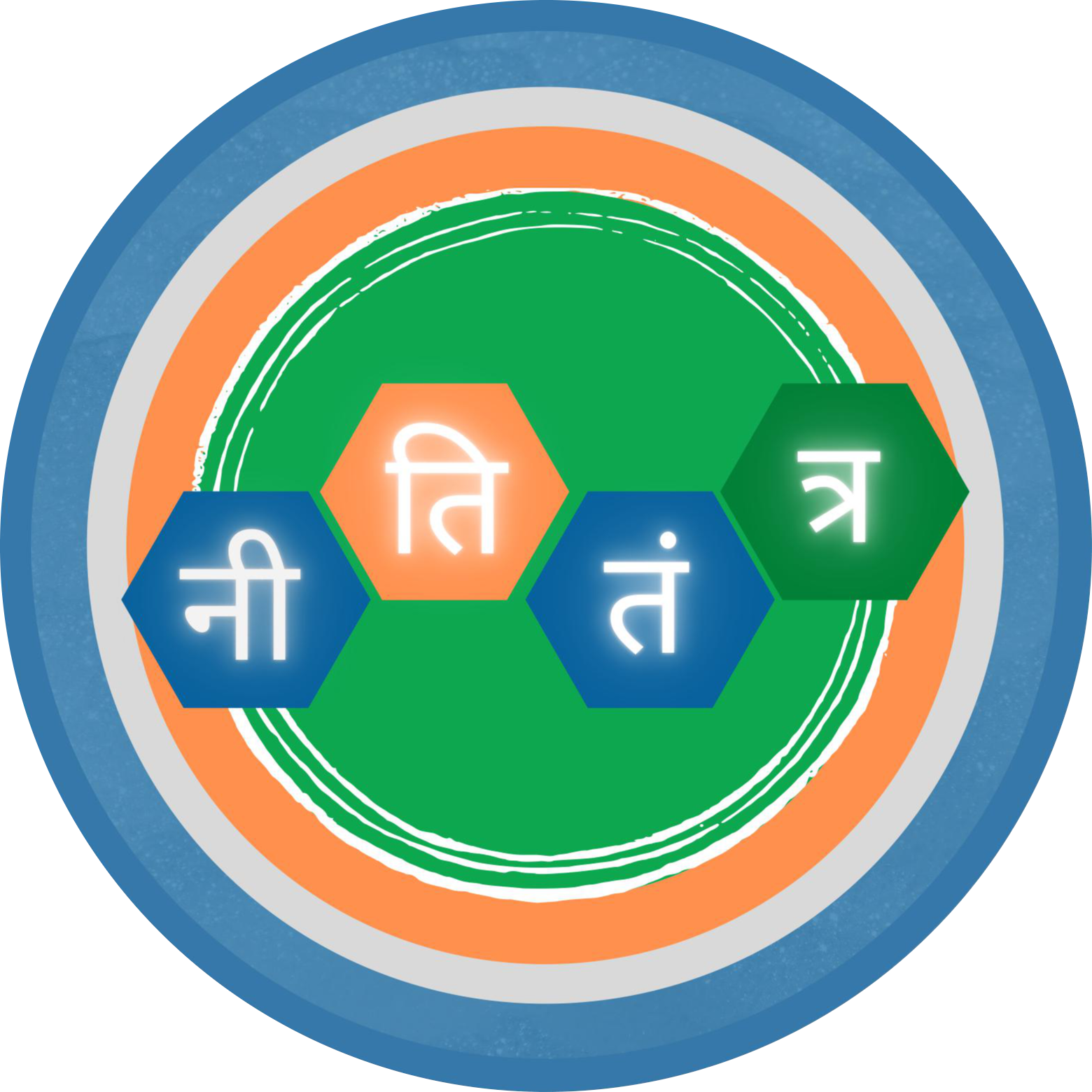 📌Analysis of Bills and Acts
📌 Summary of Reports from Government Agencies
📌 Analysis of Election Manifestos