ABSTRACT
Like water, minerals, and land, Spectrum is a natural resource. The sale and purchase of this Spectrum include a set of procedural codes of conduct categorized into two methods: the Auction and the Fixed Price Method. The government could earn more from the auction, but the fixed price sale gives them an upper hand in selecting the buyer. This paper seeks to analyze India's auction transition from the era of the 2G scam to the recent buzz in the town associated with the 5G auction. Moreover, it establishes how India can be 'Atmanirbhar' since we've boycotted our major machinery producer, China. Furthermore, the paper compares the Indian spectrum model to other successful models only to conclude with the recommendations that India can further imbibe to execute a flawless auction.
INTRODUCTION
The auction procedure in India has a significant history that is remotely political and corrupt and involves many legal disputes. The telecom industry witnessed its first auction in 2001, led by Atal Ji's party. At the time, India barely had 4 million mobile phone operators and the telecom licence fee with spectrum allotment was judiciously set at ₹1651 crore in a pan-India (all 22 telecom circles) auction. Via the aid of this procedure, the Tata Group and Undivided Reliance entered the telecom industry. The government had previously induced players like Airtel and BPL to enter the market in 1994 at a substantially discounted rate. Although corruption has been prevalent in due course of most political resolutions across the globe, the 2G Spectrum scam was listed as one of the "Top 10 cases of abuse of Power" in the 2011 edition of the times magazine, only second to the Richard Nixon plumbing scam.
LITERATURE REVIEW
While Spectrum is not finite, technological constraints might restrict the extent to which it can be beneficially employed at any moment. Governments often licence Spectrum to manage its utilization and optimize societal benefit. Radio spectrum has become a scarce commodity in many nations due to the rising demand for all things wireless. For example, active bidding during auctions in India (2010, 2012, and 2015) resulted in substantial rises in spectrum costs. Over time, spectrum management regulations have relieved the strain on operators and encouraged spectrum efficiency. In accordance with the paper published by the Broadband India Forum on "Evaluating spectrum auctions in India," political preferences of the governments and the political stability in specific countries affect the market process to a great extent. Therefore political factors have historically always been considered essential for analyzing the Spectrum trade in most countries, specifically India, which has featured as a critical research question across multiple articles. It is argued that a particular government's political ideology might influence a few trading practices but can't holistically change the system that has remained prevalent for decades. In terms of the 2G spectrum scam, all existing literature concludes that it is one of the greatest scams in the history of all scams this nation has witnessed. But with, a court verdict bailed out the perpetrators since the opposing council could not substantiate the decision with adequate proof. Concerning the 5G auction and newer developments in dealings with technology, most viewers share dilemmatic responses, some in favour of the change and the remaining against it. Critics argued that India should maximize its profits by not boycotting the Chinese. In contrast, the nationalists prefer moving towards an Atmanirbhar Bharat and adopting policies from international models that may choose India in the long run.
WHAT IS SPECTRUM AND WHY IS IT BEING AUCTIONED
In India, the word "spectrum" has many connotations and is intrinsically intertwined with the 2G spectrum scam. The majority of people presumably know that spectrum auctions have a connection to phones because we constantly read about them, but what precisely is Spectrum? In this respect, the term "spectrum" refers to a collection of radio waves utilized for transmission. Even other wireless forms of communication like Wi-Fi and the FM radio broadcast you listen to on the way to work also fall into this category. The distinction essentially comes down to the particular frequencies employed and the technology required to transform those waves into something useful. The smartphone you are using uses these same radio waves to transmit data.
Spectrum is a natural resource, and the government is meant to auction it off to corporations so they can utilize it to provide a range of services and recuperate their investments. The very first tender process took place for the 900MHz band in 1994. However, in practice, it has not ever materialized. Following their entry into the scene, MTNL and BSNL held auctions in 1997, 2000, and 2001. Following this, the administration decided to use an institutional allotment paradigm to choose the businesses most suitable for creating India's telecom infrastructure. However, as a result, Spectrum was being licenced for far less money than was raised through an auction. The 1800 MHz band was re-allotted in 2008 and 2012; the Supreme Court urged the government to revoke most of the licences due to irregularities.
BEGINNING OF THE CASE
The 2G Spectrum Case involved allegations against politicians and executives of the United Progressive Alliance coalition government in India. According to them, UPA traded or disbursed 122 2G spectrum licences on terms that immensely profited predefined telecom operators. A. Raja was suspected of allegedly selling 2G spectrum licences for a pittance in a deficit of ₹1,760 billion. Raja was also accused of violating statutes and regulations and disregarding the Indian Ministries of Finance, Law, and Justice suggestions when granting 2G spectrum licences to telecom companies. /Unsubstantiated allegations were made concerning the allocation of 2G spectrum licences, notably one from the Central Bureau of Investigation, which asserted that Raja deliberately advanced the deadline to favour distinctive firms that were ostensibly ineligible to apply for telecom licences in exchange for bribes.
In accordance with a CAG audit, licences were granted to entities that were not competent, had no prior expertise in the telecom industry (such as Unitech and Swan Telecom), and had omitted crucial details. "The licencing cost should be revised," the former prime minister Manmohan Singh recommended to Raja in a letter dated November 2007; however, Raja disregarded many of Singh's concerns. The Ministry of Finance cited procedural qualms in a subsequent letter to the DOT that month, but the DOT dismissed them, and the deadline was advanced from October 1 2007 to September 25 2007.
September 25 2007, was the day when, spontaneously, DOT issued an announcement on its website stating that licences would be granted to those applicants who lodged between 3:30 and 4:30 pm that day. Although the Atal Bihari Vajpayee administration instituted the first-come, first-served policy for licencing, Raja altered the legislation such that it pertained to adhering to the prerequisites rather than the application itself. Companies just had a couple of hours on January 10, 2008, to provide letters of intent and payments.
A handful of CEOs purportedly received a tip from Raja. Swan Telecom obtained a license for ₹15.37 billion even though the firm was ineligible and later sold a 45% stake to UAE-based Etisalat for ₹42 billion. After paying ₹16.61 billion for the licence, Unitech Wireless leased Norway-based Telenor a 60% stake for ₹62 billion.
VERDICT OF THE COURT
An exceptional CBI court upheld the rights of all 18 suspects who had been accused, including A Raja and K Kanimozhi, in the context of the 2G spectrum allocation. The swindle was first unearthed over seven years before the verdict when the Comptroller and Auditor General (CAG) found that then-Telecom Minister A Raja was culpable for the state exchequer squandering ₹1,76,379 crore by issuing 2G spectrum licences at a deficit. However, the court determined that the prosecution did not sufficiently support the indictments. Despite this, the Supreme Court's ruling ceased to change, and this decision unaltered the illegality of the licences granted during the 2G spectrum distribution.
Special Judge OP Saini further quoted, "There is no proof on the record delivered under the steady gaze of the court, showing any guiltiness in the demonstrations supposedly dedicated by the blamed people identifying with an obsession for the cut-off date, control of first-start things out served policy…I have positively no delay in holding that the indictment has pitiably neglected to demonstrate any charge against any of the denounced." A Raja and the rest stood acquitted after this session.
CBI could not prove that A. Raja, along with telecom ministry officials, manipulated the cut-off date for bids or the first come, first served policy for allocation of Spectrum
During his stint as the UPA environment minister, CBI failed to establish that Raja was familiar with Shahid Balwa and Sanjay Chandra.
Documentary evidence and witness testimony could not prove that the accused ignored ineligibility of Swan telecom and Unitech group companies.
CBI could not link Raja to the money transfer of ₹200 crores to Kalaignar TV by Dynamix Balwas' group, which was critical to establish if it was illegal gratification or bribe in exchange for telecom licenses.
Lapse in the CBI probe and deteriorating prosecution in the later stage of the trial after special prosecutor Anand Grover was appointed by the Supreme Court.
6. 5G SPECTRUM ALLOCATION
By an article in 'Communications Today,' the recently concluded spectrum auction was indeed a resounding hit from the standpoint of the government, the participating operators, and, most importantly, the Indian telecom users. The current regime could provide substantial revenues that exceeded 150 K crore contractors who were able to procure the Spectrum in line with their intrinsic budget allocations and methodologies, and for the most part, without progressing higher than the stockpile price levels, all of which have been highly impactful.
7. One specific result from this auction related to Jio acquiring the 700 MHz band in addition to C-band and other bands that may have intrigued some people. However, it is not astounding because it is based on the compelling business case for Jio's most recent acquisition strategy of the 700 MHz—delving deeper into a detailed version of the business case element associated with this auction.
8. Advantages of acquiring Spectrum in both the 700 MHz and the C-Band as opposed to only the C-Band solely because Indian operators only have a limited amount of sub-GHz Spectrum available to them (across the 800 MHz and 900 MHz bands), and that 4G will continue to be a standard device for the foreseeable future, acquiring 700 MHz in the recently concluded auction became the only option for an Indian operator to benefit from a Sub-GHz band on its 5G roll out and will deliver faster data speeds.
A record ₹1.5 trillion worth of bids were submitted for India's largest-ever telecom spectrum auction, with Mukesh Ambani's Jio winning nearly half of the airwaves offered with a price of ₹88,078 crores.
The richest Indian, Gautam Adani's firm, spent ₹212 crores for 400 MHz, or less than 1% of the total Spectrum auctioned, in a band that is not utilized for public telephone services. Some dubbed this entrance in the auction as another flash point in the competition with Ambani. Bharti Airtel, owned by telecom mogul Sunil Bharti Mittal, submitted a winning bid of ₹43,084 crores, while Vodafone Idea Ltd. paid Rs 18,799 crore to purchase Spectrum.
Of the 72,098 MHz of Spectrum offered across ten bands, 51,236 MHz, or 71%, was sold, according to Telecom Minister Ashwini Vaishnav. He said that a total of Rs 1,50,173 crore had been received and that the government would collect ₹13,365 crores in the first year.
REASONS WHY JIO SURPASSED THE REST
1. REVENUE BENEFITS-
a. Better indoor penetration in densely populated cities like Chennai, Bangalore, Pune, and Delhi, as well as other open metropolitan areas, has increased market share in the mobile sector. In a nation like India, an operator with this sub-GHz Spectrum in its 5G layer may acquire between 200 and 300 basis points of the entire subscriber market and a significantly greater number in the market for 5G-only services compared to an operator without a sub-GHz layer in its 5G rollout.
b. Greater market share in the cellular industry due to additional production. When 700 MHC and C bands are combined in a carrier aggregation setup, the output is around 10% greater than when the C band is used alone. This advantage is evenly distributed among the nation's rural and densely populated metropolitan areas, making it effective pan India.
c. When 5G is enhanced to its standalone form in 2 to 3 years, having dedicated 700 MHz for 5G will help give a noticeably better experience on the corporate use cases that standalone 5G will deliver. This will improve market share in the enterprise market.
2. COST BENEFITS-
a. In addition to the C band, having the readily deployable sub-GHz band at 700 MHz will offer a far more affordable option and assist significantly in lowering the number of coverage sites needed in rural regions.
b. At the time of the upgrading from NSA to SA in a couple of years, having 700 MH prohibited from the commencement will assist avoid RAN upgrade expenditures.
NEED FOR A ROADMAP
With a plethora of generations of mobile devices now in use across the globe, the technology is starting to become a commodity, exerting market pressure on declining margins and increased deployment costs. It is essential and urgent to weigh the consequences of mobiles—a future beyond 5G. Notably, understanding which technological innovations are necessary to allow mobile to not only survive but also thrive in an increasingly competitive technology and business ecosystem is critical. It is expected that with correct supervision, 5G and Beyond would be able to harness the economic benefits stated in several studies.
ROADMAP FOR 5G ARCHITECTURE IN INDIA
The 5G architectural plan should be aligned with service needs, user experience, and expectations for novel technologies. It should be driven not only by technologies but also by user experiences with services. Existing and developing technologies might be successfully integrated and harmonized in a consensual architecture at an early stage of the 5G market introduction to fulfil the user experience requirements of high data throughput and convenient connection. While at an advanced level, hybrid technologies will be harmonized under a unique architecture to allow end users to access information even more readily without being aware of the technology employed in the connection.
5G research and standardization, including access technologies and architecture, is well underway. Standards will be developed in 2018, with the commercial implementation of standards-based solutions beginning in 2020. There will be architectural alternatives for 5G, including an improved 'legacy' 4G core that can handle new 5G radio technology and a new body that can support 5G radio technology and LTE. According to the Broadband India Forum (BIF), 5G would be the first generation to be locally created using a complete software approach (through NFV Network Function Virtualisation and SDN Software Defined Networks). It will combine networking, processing, and storage resources into a programmable and unified architecture to provide more than just a connection. Networking services, capabilities, and business policies will be implemented over this underlying infrastructure, beginning in data centres and network edges. This will give us the agility and flexibility to create on-demand bespoke network slices, allowing us to run specialized networks with diverse requirements from the same infrastructure. Performance and rules may be adapted to individual client demands, allowing for various business models and forming relationships with third parties and consumers. The capacity to assign and change resources dynamically will also cut energy use. Of course, virtualization and SDN are not confined to 5G, and we anticipate that similar technical methods will be used for 4G and other technologies before 5G.
5G necessitates a different perspective than 3G and 4G. 5G extends well beyond basic mobile technology into the realms of Ultra-HD and VR aspirations. It goes beyond basic broadband connectivity. The 5G Ecosystem must infiltrate all three layers: the terrestrial layer, the aerial layer at a little higher height, and the satellite layer. Each layer would play a part in delivering ubiquitous 5G services. 5G will envision the creation of a whole ecosystem. It must encompass all terrains and geographical areas.
ATMANIRBHAR INDIA
Rajeev Chandrashekhar, Union Minister of State for Information Technology, stated that Prime Minister Narendra Modi had strengthened faith in Digital India, which is why India is now one of the leading nations and one of the first to provide indigenous 5G. He continued by saying that India would be the first nation to offer indigenous 5G, which is a proud moment for India. He also mentioned that India is moving forward with the 5G network in the 5G generation developed and constructed in India.
"The equipment we are using now for 5G has never been used. 2G, 3G, and 4G network in the country was always imported from outside. Today, because of the leadership of the PM, we are getting ₹1.5 lakh crore from the government," Shri Narendra Modi Ji quoted.
It is essential to have a 5G rollout because what we have been seeing since last week is the auction of a 5G spectrum in the country. When the situation in other countries is so bad in this call, we show the world how many spectrum options there are. Another significant milestone is that we will implement 5G, the fifth generation of wireless technology in India from Jio, Airtel NSE 0.83 % and other companies, and this will give people a new internet service," he further stated.
In response to a question posed by the congress minister Manish Tiwari who wished to know if the government disbarred the Chinese company Huawei since it poses a security risk, the Union minister of communications disbarred such claims by not mentioning a specific organization that the procurement occurred for 5G took place under the trusted sources regime. He also insisted that India moved ahead of the curve and decided to have a trusted source regime in which equipment, components, and systems purchased within the country will be bought only from trusted sources.
In addition, PSU telecom operators like BSNL and MTNL will get the Spectrum for 5G services without participating in an auction. Union Minister Ravi Shankar Prasad informed Parliament that the government would arbitrarily allot Spectrum to telecom public sector companies BSNL and MTNL for 5G and future services.
There were also claims made by Mr A. Raja regarding losses worth ₹3.5 lakh crore faced by the BJP government in the recent 5G auction due to their projection of sales worth ₹5 lakh crore and consequently producing output worth ₹1.5 lakh crore. Telecom minister Shri Ashwini Vaishnaw Ji falsified these charges because a few bandwidths remain unsold and are still within the government's custody, and this in no way indicates a scam.
INDIAN MODEL vs INTERNATIONAL MODELS
The international auction model experience offers a mixed bag. Regulators have the authority to make decisions under volatile market situations. In numerous spectrum auctions in the United States, the United Kingdom, and Canada, the regulator reserves one or more blocks of Spectrum for a new entrant. This strategy effectively boosts competition, but it may result in enterprises with more excellent prices and less appealing services than the incumbent. Spectrum set-asides have been demonstrated in European auctions to be incompatible with efficient spectrum allocation. The German design did not reserve spectrum for a future operator, whereas the English design increased competitiveness and, perhaps, money. Austria likewise followed the plan and increased market rivalry with three additional entrants.
Meanwhile, Other nations, including the Netherlands, Italy, and Switzerland, copied the English design for their UMTS licence and spectrum auctions. The Combinatorial Clock Auctions (CCA), proposed in 2006, were utilized for ten large auctions from 2012 to 2016. Modern spectrum auctions offer several units, with bidders valuing the units as complementary. It solves the problem of "fair allocation at low prices," which is a typical result of simultaneous ascending auctions. While CCA is arguably better than the simultaneous ascending auctions, it is complex and requires a high bidder sophistication. It can also result in widely varying prices depending on the strategies adopted by bidders.
RECOMMENDATIONS
1. It is commonly recognized that India's aggregate spectrum holdings per licensee are substantially lower than the world average of 50 MHz. The surviving firms will likely reach this threshold when the industry consolidates. However, with the arrival of 5G services, it could not be long before enterprises recognized a greater necessity than ever for an expansion of the Spectrum. Consequently, to keep up with the global proliferation of technical breakthroughs, The Government should open up more Spectrum to be in sync.
2. High reserve price acts as a deterrent for smaller businesses looking to enter the market. When the sample size is minimal, an auction's odds of success are modest. Finding the ideal rate at which the price cap may be set is complex because, in addition to the final auction price, it might also depend on other aspects of the industry's sustainability. The market would diminish if the emphasis were on maximizing revenue with a more excellent reserve price. In practice, state incentivizing innovation and competition in the telecom sector may also assist the government in generating income through auctions, which would ultimately contribute to the welfare of society.
3. The FCC, OFCOM, and other federal bodies throughout the globe have effectively employed the SMRA auction as far as the kind of auction that may be used. Multiple spectrums have been successfully utilized in the technology-neutral environment to develop electronic services smoothly. In 4G networks like LTE, bandwidth aggregation has also improved the seamless assimilation of several frequency bands. Due to this synergy element, combinatorial auction (CCA) is discovered to be more appropriate than SMRA in such comparable bands. CCA or its modifications are currently being successfully tested in several nations. We can auction permutations as needed with the aid of the CCA auction. As a result, it is known as a combination auction. Probably, the SMRA will not permit this precise tailoring. Such adjustments can be implemented to enhance the production and effectiveness of the auction.
4. a different notion is to capitalize on the massive amounts of information generated by these auctions, which can eventually be used to improve strategy and formulate a model for future auctions. To devise an "auction model for India," it is advantageous to use "Machine Learning" approaches, considering telecom's progression from prior times to the present day of wireless technology. Such a conceptual framework would assist in achieving the dual goals of maintaining an effective allocation of scarce spectrum resources and optimizing profits.
5. With the government's Make in India program's reforms and incentive programmes, investments in the manufacturing sector have soared in India. By 2025, the manufacturing industry is expected to generate 25% of the nation's GDP and provide more than 100 million new jobs, according to the government's ambition. The government is introducing sector-specific programmes, such as the Production Linked Incentive (PLI) for designated vital industries, to achieve the goal above. The programme seeks to replace imports, provide a fair playing field, encourage domestic producers, increase export capacity, draw in investment, integrate with global supply chains, and support India's goal of becoming a hub for global manufacturing.
Last year, the government created a PLI programme for mobile phones, electronic components, life-saving medications, and medical gadgets. Both international and Indian businesses were highly interested in the programme. Following the success of the programmes above, the government unveiled a PLI programme for ten more carefully chosen industries. These changes, along with others (such as lowered corporate tax rates, etc.), have made India stand out as a possible and desirable location for manufacturing.
With the bulk of telecom items receiving a benefit, the initiative aims to counterbalance the massive import of telecom equipment worth more than INR 50,000 crore and strengthen it with Made in India products for both domestic and international markets. The expansion of manufacturing in the nation would also result in the creation of job opportunities and the usage of India's rich resource base.
Considering that the incremental investment level has been fixed at 100 crores for significant firms, the plan simultaneously seems to match industry expectations. It would be necessary to make this investment cumulatively over four years, i.e., 20% in the first year, 40% in the second year, 70% in the third year, and 100% in the fourth year. The programme specializes in MSMEs, and for the first three years, MSMEs will receive an additional incentive of 1%.
In addition to the benefits provided by the programme, a manufacturer may want to take advantage of additional central government reforms like the RoDTEP plan, the MOOWR scheme for manufacturing in bonded warehouses, and any incentives offered by the state government. Given these attractive incentives, international and Indian enterprises may consider expanding their production capabilities in India.
When the scheme's rules are revealed, the industry's next immediate move will be to examine them. The telecom business spends money on R&D. Therefore, it is curious to know if that money would be counted as an acceptable investment. The government would need to provide prompt approvals and disbursements while the industry worked on their investment plans to assess their eligibility and apply under the scheme. To implement the programme successfully, the government and industry must work together.
CONCLUSION
The Indian telecom industry, commended by Prime Minister Narendra Modi, has moved quickly from 2G to 3G to 4G and is currently heading toward a 5G and eventually a 6G network, "resilience, self-reliance and multiplier effect," happen to be the topics of focus for the years to come. The aim of introducing 5G stems from the idea of bringing out a positive outcome in governance, ease of doing business and, most importantly, ease of living. It is also set to substantially curb unemployment by inducing growth in every sector, whether agriculture, health, finance or education. The 5G auction turned out to be the only one where Chinese telecom giants were barred from providing equipment, machinery, etc., bringing praises for European telecom equipment giants like Nokia, Ericson, and Korean goliath Samsung. Although India has come a long way from the era of the 2G scam, there is still a lot to accomplish.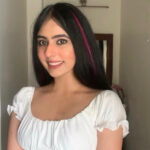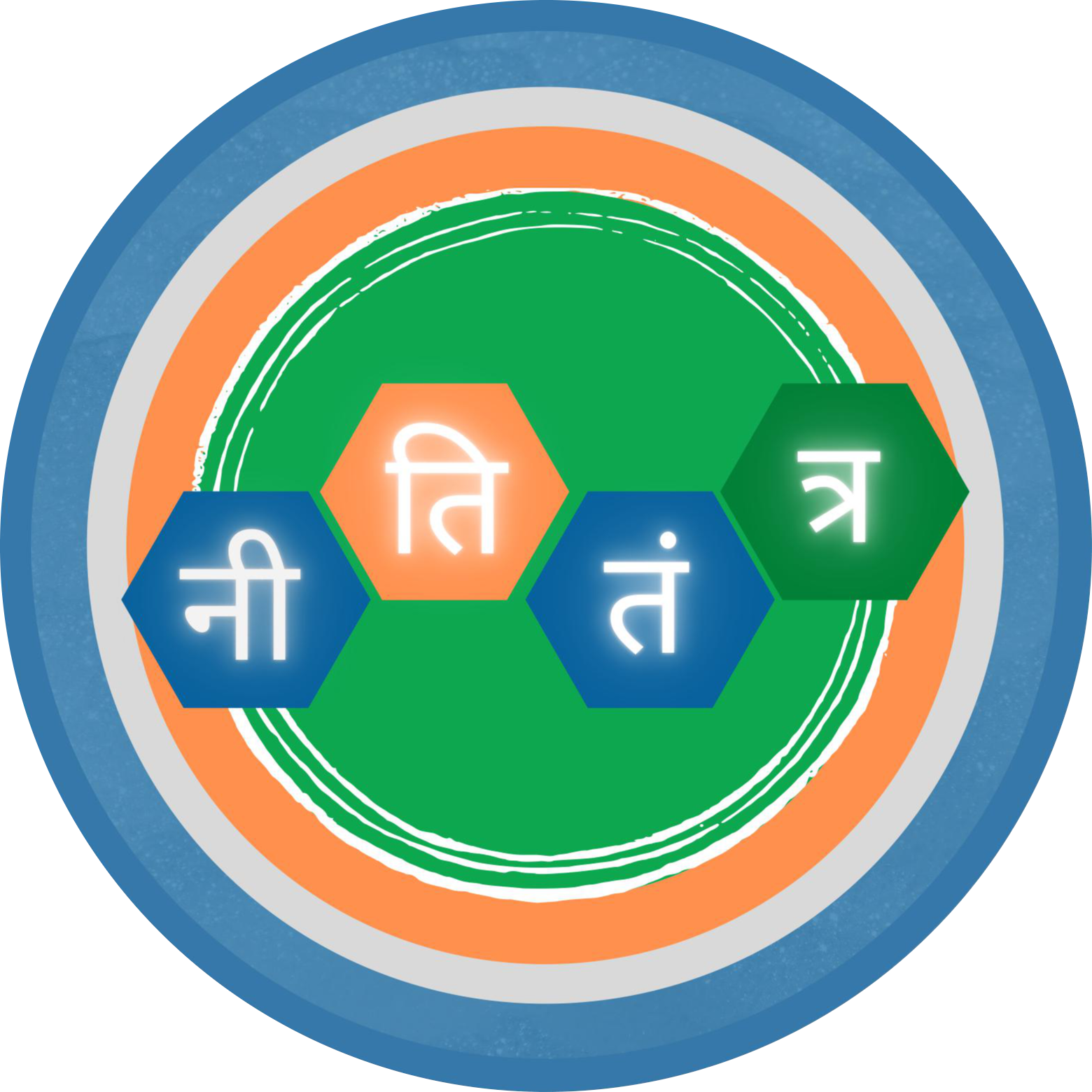 📌Analysis of Bills and Acts
📌 Summary of Reports from Government Agencies
📌 Analysis of Election Manifestos