The Indian word for culture is 'Sanskriti'. From time immemorial, we Indians have described our culture as 'Human Culture' (Manav Dharma/ Sanskriti). It, thus, has a universal appeal. The principle of 'Unity in Diversity' is deeply entrenched in the law of nature, universe and life. India is the land of people belonging to diverse communities, speaking different languages, having different food, performing different customs harmoniously coexisting as a unit. Thus, at the heart and soul of the cultural heritage of India lies the fact that it's an all embracing confluence of religions, traditions, customs and beliefs.
India is an enlightened nation with a vibrant soft power inheritance. Historically, India has always had an optimistic vision of a relatively pluralistic government, one which is non-violent, and liberal with a non-threatening global leadership.  Being one of the world's oldest civilizations, India's rich culture constitutes the single most important source of its position as a superpower. India is probably the only country in the world that has fascinated outsiders since time immemorial, bringing in invading armies plundering temples to wipe out India's rich cultural heritage, and religious refugees fleeing persecution in other places on such a large scale. Similar attempts have been made by the Taliban in recent years to completely wipe out the traditional Afghani ethos. 
Fortunately, the current government has effectively realised that India's path to be a future superpower must be guided by its rich cultural ethos for 'a nation stays alive when its culture stays alive'. 
Leveraging India's Civilisational Ethos
India is a nation of 1.3 billion people – a kaleidoscope of cultures, traditions, religions, values and customs. There is no country like India, quite as diverse, both multilingual and multicultural, yet bound together by the ancient threads of shared traditions, culture and values. Such bonds need to be strengthened through greater mutual interaction between people of varied regions and ways of life so that it encourages reciprocity and secures an enriched value system of unity amongst people of different States in a culturally special country. 
The second decade of the 21st century has heralded a new era where ancient Indian traditions intermingle with one another and are revitalised with the help of modern practices so that they contribute to cultural and economic growth of the nation. It provides a rich cultural context to India's mission to become a developed country by 2047.  The Indian government, in recent years, has made consistent efforts to reestablish Indian culture as unparalleled –  to which the entire world looks up to.
Efforts in this direction are also crucial in light of the recent incidents of desecration and demolition of sites of cultural importance in some parts of our own country. In a report published in 2017, UNESCO expressed concerns over the "systematic devastation of temples" in the state of Tamil Nadu.
The beginning of India's Cultural Renaissance
The spirit of cultural renaissance is nowhere more definite than in India. The journey of preserving the nation's culture, history and art has taken a new shape and form since 2014 when the current  government set out to restore places of reverence. Time and again, Prime Minister Narendra Modi has put great emphasis on the importance of "rejuvenation and rebirth" of cultural and pilgrimage sites for re-instilling a sense of nationalism and pride among the people – a nationalism pivoted on the time-tested Indian values of jansewa (public service) and janbhagidari (public participation). Not only does this help in reasserting cultural nationalism, but it also achieves three important objectives.
First, by correcting the historical wrongs committed during the rule of several outside invaders, the government is uniting people in order to resurrect India's cultural glory. Whether it is the development of the Ram Mandir, the Kashi Vishwanath Temple Corridor, the Somnath temple complex, and the opening of the Kartarpur Sahib Corridor to the Shri Mahakaal Lok, or even the Char Dham Pariyojana, the government has set a clear vision for India's future — to reach the pinnacle of success, the nation must stand proudly with its cultural identity. Due to this endeavour, our Vedas, Upanishads, Sutras, epics, and other ancient texts/scriptures are now globally recognised as the true treasure troves of scholarship.
Second, it is also an effort towards recognising the role of sacred temples and sites in India's long and sustained civilisational struggle. A fine example is Ujjain, which, though a locus for pilgrims today, weathered a difficult past of invasion and destruction. In the year 1234, the glorious city was stripped of its spiritual iconism by the Turk invader, Iltutmish. The temple of Mahakal was also ruined in the wake of this destruction, thus etching a dark period for Ujjain and devotees across India. However, from 1730 onwards, the city found its way back to glory after the Marathas took over.
Third, cultural revival is also crucial for positioning India as a valuable contributor in the efforts towards the peaceful co-existence of ethnicities across the world. The fact that India harbours the philosophy of Vasudhaiva Kutumbakam (the world is one family) has been successfully tied into India's foreign policy initiatives. The ingenious promotion of our ancient culture has proved helpful in both mobilising the Pravasi Bharatiya (non-resident Indian), as well as furthering India's interests on the global stage as a soft power.
Multiple campaigns to spread awareness of our historical remains, bringing back stolen Indian artefacts, and global advocacy at UNESCO are all symbolic of India's quest to gain its rightful place in the global order as the birthplace of one of the oldest cultures and civilisations. The efforts are not just limited to Indian territory. The redevelopment project of Lord Sri Krishna Shrinathji temple in Manama, Bahrain and the foundation stone laying of the first Hindu temple in Abu Dhabi by PM Modi have strengthened bilateral ties with other countries. Similarly, the operationalisation of Kushinagar airport has given an impetus to India's Buddhist circuit tourism project, attracting devotees from all around the world.
This reflects the beginning of a new era of thought — exploring the relationship between faith and development. PM Modi has shown through example that development in India need not mean distancing oneself from culture. From rebuilding temples to building pucca homes, the government is driving a multifaceted and multifarious style of progress. Efforts are aimed at awakening among our people a sense of patriotism, nationalism, pride, social consciousness, and a desire to work towards a progressive India. PM Modi is truly a visionary and understands that no nation can think of becoming a world power by abandoning its civilisational and cultural ethos and foundations. This new mission for India's cultural renaissance is poised for success. Its impact shall be reflected in improved quality of life of different communities and the opening of brand new frontiers based on art, culture and history.
Reclaiming the Indosphere : Revival of Indian Exceptionalism 
An excellent example of the historical and civilisational foundations on which the above thought-process has evolved is offered by noted historian Kalidas Nag in his essay on 'Indian Internationalism'. Written in 1922, the essay was presented at the prestigious Peace Congress of Lugano in Switzerland and re-published in the first edition of the journal produced by the Greater India Society which researched ancient India's foreign policy footprints. Nag's essay begins in the 14th Century BC with the warring Hittite and Mitanni tribes of Cappadocia (Turkey) invoking the Vedic gods, Mitra, Varuna, and Indra to formulate a peace treaty, and the twin-gods Nasatyas to bless a matrimonial alliance. Nag presents this event, recorded in the ancient Boghaz Keui inscription, as the earliest evidence of India's internationalism that focused on peace-making and spiritual unity – at the same time as, another nation "Egypt", he notes, "was proudly proclaiming her world-conquests through the famous Victory Ode of Thutmosis III, cataloguing with sublime egotism the vanquished nations and countries," and the Achaeans were "thundering on the ramparts of the Aegian capital Knossos (Crete)" in the Mediterranean, leading to the collapse of the Minoan Kingdom. 
He also mentions Emperor Ashoka's "new world of constructive politics" which, he says, was guided by the "philosophy of conquest by righteousness (dharma-vijaya)" and emerged as a "spiritual oasis". The Hindu-Buddhist civilisational compact, as established by Ashoka, emerges as a key point in Nag's vision of India's internationalism – as he notes, for instance, how Indian mariners found "Hindu-ised", "culture-colonies" across south-east Asia, initially in Champa (Vietnam) and Cambodge (Cambodia), then in ancient Siam (Thailand), Laos, and across the Malay Archipelago from Borneo to Sumatra, going as far as Java. Together, this formed an extraordinary movement of "Hindu syncretism and cultural synthesis" in the whole region which Nag refers to as "Magna India" or "Greater India".
On similar lines, the current efforts by the Indian Government aim at ushering in a new unapologetic cultural nationalism deeply rooted in the Indian Ethos. 
Efforts to revive India's Cultural Unity 
Kashi Tamil Sangamam – It is an effort to bridge centuries of cultural divide between the North and South of India. The Sangamam created a unique platform to rediscover and integrate our ancient knowledge and cultural heritage with modern thought, philosophy, technology. 
PRASHAD scheme – The Ministry of Tourism launched the 'National Mission on Pilgrimage Rejuvenation and Spiritual Heritage Augmentation Drive (PRASHAD)' in the year 2014-15 with the objective of holistic development of identified pilgrimage destinations of the country. The main objective of the scheme is the rejuvenation and spiritual augmentation of important national/ global pilgrimage and heritage sites.
Ek Bharat Shreshtha Bharat – The Ek Bharat Shrestha Bharat programme aims to actively enhance interaction between the people of diverse cultures living in different States and UTs of India, with the objective of promoting greater understanding and cohesion  amongst them. As per the programme, each year, every State/UT is paired with another State/UT in India for mutual interaction between the people. Through this exchange, the knowledge of the language, culture, traditions and practices of different states will lead to an enhanced understanding and bonding between one another, thereby strengthening the cultural, economic and academic ties among the constituent units of the Indian Union.
Swadesh Darshan and Swadesh Darshan 2.0 – The objective behind the scheme is to develop 'theme-based tourist' circuits and focus on 'revving up destination tourism' to develop sustainable and responsible destinations with a tourist and destination-centric approach. For example, Buddha Circuit, Heritage Circuit, Sufi Circuit, Krishna Circuit, Tirthankar Circuit, etc.
Kashi Mahakal Express – The Lord Shiva-themed train connects, for the first time, places related to three jyotirlingas—Omkareshwar near Indore, Mahakaleshwar in Ujjain, and Kashi Vishwanath in Varanasi to enhance cultural unity among these places. 
BharatSHRI – Taking forward the its vision for the preservation of India's ancient inscriptions, the government plans to set up Bharat Shared Repository of Inscriptions (SHRI) in a Digital Epigraphy Museum in Hyderabad, with the digitisation of one lakh ancient inscriptions in the first stage. 
Potential of India's Pilgrimage Economy
According to World Travel & Tourism Council (WTTC), in the year 2019, travel and tourism (including its direct, indirect and induced impacts) accounted for 1 out of 4 new jobs created across the world, 10.3% of all jobs (333 million), and 10.3% of global GDP ($9.6 trillion). Meanwhile, international visitor spending amounted to $1.8 trillion or 6.8% of total global exports. 
According to WTTC, tourism contributed about 7% to the Indian GDP in 2019. The sector employed more than 40 million people accounting for about 8.4% of India's total employment. Even if religious tourists account for a third of the total tourists their contribution to GDP or employment generation seems quite significant. 
Consequently, from the economic point of view, religious tourism is a great revenue earner. It generates at the site employment and leads to the growth of ancillary business connected with religion – promoting general boost to the economy of the religious site. From the standpoint of being a revenue earner to a country's tourism industry, the religious tourism niche offers contributions at a commendable scale. 
To take an example, India's Asian neighbour, Cambodia has become a global attraction of religion tourism after the exposure of Angkor Wat. Spread across more than 400 acres, Angkor Wat is said to be the largest religious monument in the world. Since the 1990s, the buddhist temple complex has become a major tourist destination. In 1993, there were only 7,650 visitors to the site, by 2004, government figures show that it had increased to 561,000 foreign visitors, approximately 50% of all tourists in the country. The number reached over a million in the year 2007 and over two million by 2012. In the pre pandemic period (2019), the Angkor Wat received up to 2.2 million international visitors, generating $99 million in revenue from ticket sales, according to the Angkor Enterprise.
Similarly in India, the Kumbh Mela 2019 was estimated to have generated revenue of `1.2 lakh crore for Uttar Pradesh according to a report by the apex industry body Confederation of Indian Industry (CII). Although the Kumbh Mela is spiritual and religious in nature, the economic activities associated with it generate employment for over 6 lakh workers across various sectors, CII said in the report. Religious tourism is thus a pillar of strength for a nation's economy. 
Ram Mandir : a look at Ayodhya's Religious Economy
The laying of the foundation stone and beginning of the construction for Ram Mandir in Ayodhya not just marks a spiritual and cultural point in India's history but is also closely linked with the revival of the economy of the ancient city of Ayodhya and large parts of Eastern Uttar Pradesh as well. The opportunity to beat the economic slowdown accentuated by the COVID-19 lockdowns and global markets' dip lies in the cultural, historical, traditional and emotional connect of Ayodhya with people not just from India but from across the world. 
The city of Ayodhya has a population of about 25 lakh and the truth is that Ayodhya is majorly known for one thing. That is the great King Shri Ram. This is already evident and indisputable as the only tourist destinations responsible for the economy of the city and surrounding areas are temples such as Hanumangarhi, Sri Maniram das Chavani, etc. When the Ram Mandir is built, the floodgates will open and millions of people will visit. This would be the perfect opportunity to open businesses and people of all castes and religions would benefit tremendously from this.
The reason why Ram mandir is an economically viable option can be explained through a simple calculation. If we look at the demand for a Ram Mandir at the Ram Janam Bhoomi, there are almost 1 billion Hindus in the world. Let us say for the sake of argument that only 10% of total Hindus are bhakts of Ram. This percentage of Hindus amounts to 100 million people. For 100 million people, there will be no holier pilgrimage than the Ram Janam Bhoomi in Ayodhya. For their faith this place will be to them what Mecca is for Muslims, Jerusalem is for Jews and Vatican for the Catholics. In comparison, if we look at followers of the Sikh Panth, Harmandir Sahib in Amritsar is the most revered place for them. How many people visit Harmandir Sahib daily? Estimates say close to 1 00 000 people per day, in a year that is roughly 3, 65, 00, 000 people per year. If Harmandir Sahib can show that good numbers with just 27 million followers, imagine what a Ram Mandir in Ayodhya could pull with 100 million followers. Now, people will say that it is not only Sikhs that visit Harmandir Sahib. The Ram Mandir in Ayodhya will only have the same effect as it will not only be Hindus that come to visit which means the number of visitors could potentially be a lot higher.
Ayodhya has not yet been able to reap the benefits of being such an important cultural and historical site like Prayagraj and Varanasi have. The construction and grand opening of the Ram Temple would surely bring about a paradigm shift in the economic status of the region.
Temple Tourism
As discussed above, spiritual and temple tourism is a multi-billion dollar industry in India and generates lakhs of jobs as it is still a manpower-intensive sector unlike big manufacturing units or other automated/digitalised services. The storytelling potential of the site would bring people from all parts of the world and also has the potential to become a major tourist attraction for all of north India.
Infrastructure building and job creation for all
The next clear positive impact of the construction of the Ram Temple will be the development of the infrastructure in the region as the demand for better roads, bridges, electricity and water would significantly rise.  Moreover, hospitals and the hotel industry would also be key projects that the government and the private sector would look into. This would help in proactively securing and creating jobs for all the inhabitants of the region. Rs 500 crore allocation for the construction of an airport in Ayodhya has already been announced by the Uttar Pradesh government in its Budget 2020-21. 
Real estate boom
Needless to say, when all roads lead to Ayodhya, the boom in the real estate sector is bound to happen. The best part is that the local population of Ayodhya stands to gain the most from it. From opportunities to rent out lands for handsome amounts to selling properties with a premium, the people of Ayodhya are surely in for better times if they work together to ensure that the region is welcoming towards development. 
It must be noted that the path to development is a long one and it could take years for the full realisation of the region's potential but needless to say, it would be a very good starting point for sure. It is clear that the construction of the Ram Mandir would lay the path for the economic revival of Ayodhya and the region around it, ushering in a much-needed era of prosperity that is symbolised with the homecoming of the revered Lord Ram.
Our Heritage, Our Responsibility : A case of Temple Vandalism in Tamil Nadu
Temples, as well as the other religious and cultural architecture of ancient India, are one of the most prominent representatives of India's rich heritage. As these revered structures symbolise India's strong links with its past, there have been several attempts since time immemorial to vandalise these structures and re-write the history of the Indian nation. 
A recent example of this is the demolition and desecration of temples and idols in Tamil Nadu. Temples in Tamil Nadu, like in all parts of the country,  are a treasure house of history, with inscriptions, sculptures, murals, carvings, architecture and so on. However, in the past few years, there have been increasing incidents of demolition of temples in the State in the name of encroachment. The temples demolished include a 300-year-old temple near Basin Bridge in Chennai and 200-year-old Vazhavandan temple in Madurai. 
There have also been certain media reports of vandalism of other places of worship like churches and mosques in some parts of the country. The need of the hour is to take strict action against these miscreants trying to disturb the communal harmony in the country, take responsibility for protecting and preserving our culture, and reaffirm the ancient Indian value of Sarva Dharma Sambhava.
The Way Forward
This cultural renaissance in India would accelerate the process of a wider cultural diffusion of Indian Culture worldwide and dissemination of a notion of exceptionalism that suggests India's ancient history and culture, in particular its rich tradition of spirituality,  allow it a unique position for moral leadership in the world. 
Addressing long standing infrastructure gaps, especially in tourism-specific infrastructure and improvement in the quality of roads should be the priority areas. The safety and security situation is unsettling, with a perceived increase in the impact of crime and violence, and there is much scope of improvement in the domain of environmental sustainability. 
Recognising the need to preserve and promote some of the oldest languages of the world which find a home in India, the government should identify the regions of historical importance with regard to languages like Sanskrit and establish Universities/Centres of Academic Research to undertake further studies in these languages. There is an urgent need to preserve our indigenous languages which are an essential part of our cultural heritage.
Also, similar to the scheme to connect places of historical and cultural importance through special trains, efforts should be made to connect the places of historical and cultural significance through river cruises as has been done through the MV Ganga Vilas cruise connecting Uttar Pradesh to Assam. This one of a kind experience can do wonders in promoting cultural tourism in the country. 
Another area is providing the tourists with a holistic tourism experience – Attracting the tourist segments that are not attracted to religious sites, needs a holistic package around the religious spots. Tourists may not find it worthwhile to come all the way just for a pilgrimage. An innovative mechanism to streamline this development can be to market a religious tourism destination as an alternative tourism destination. For example, Rishikesh in Uttarakhand is marketed as both a religious and an adventure tourism destination.
The Central Ministry of Tourism should work in tandem with their State counterparts in recognising the hidden gems of India's cultural heritage and make concerted efforts to make people aware of their historical significance through literature and audio-visual media like podcasts.
International recognition to the sites of cultural and historical significance will boost local economy, give tremendous fillip to domestic and international tourism, increased employment generation, creation of world-class infrastructure, and augmentation of the sale of local handicrafts. Further, exploring areas like Yoga Tourism and Eco Tourism would help in realising the cultural, social and economic benefits of the cultural renaissance. 
Clearly, it's time to reclaim our historical cultural and civilisational glory. The efforts to preserve and promote Indian art, culture and history have taken a new flight ever since the Modi government came into existence, setting out to restore the places of worship and reverence. The initiatives for rejuvenation and restoration of cultural and pilgrimage sites are well-poised to re-instill a sense of ownership to the indigenous cultural identities, which are for all to see.
References 
Sharma, Vineet. "Explained – Ram Mandir and Revival of Ayodhya's Economy." Times Now, August 5, 2020.

https://www.timesnownews.com/mirror-now/in-focus/article/explained-ram-mandir-and-revival-of-ayodhya-s-economy/632047

. 
Scindia, Jyotiraditya. "Mahakaal: Another Step in Cultural Renaissance." Hindustan Times, October 16, 2022.

https://www.hindustantimes.com/opinion/mahakaal-another-step-in-cultural-renaissance-101665932571024.html

. 
Mahotsav, Amrit. "India's Rich Cultural Heritage | Cultural Heritage of India." Azadi Ka Amrit Mahotsav, Ministry of Culture, Government of India, n.d.

https://cmsadmin.amritmahotsav.nic.in/india-s-rich-cultural-heritage.htm

. 
Vivekananda International Foundation. "Leveraging India's Civilisational Ethos," n.d.

https://www.vifindia.org/article/2019/june/27/leveraging-india-s-civilisational-ethos

. 
Bhatnagar, Armaan. "Cultural Awakening: How PM Modi Is Leading the Revival of Temples in India." The Times of India, October 23, 2022.

https://timesofindia.indiatimes.com/india/cultural-awakening-how-pm-modi-is-leading-the-revival-of-temples-in-india/articleshow/95051485.cms?utm_source=contentofinterest

. 
Kabirdoss, Yogesh. "Historic Tamil Nadu Temples Falling Into Decay: Unesco Report." The Times of India, August 12, 2017.

https://timesofindia.indiatimes.com/city/chennai/historic-tn-temples-fallinginto-decay-unesco-report/articleshow/60027074.cms

. 
Hindu Press International. "India's World-Wide Cultural Diffusion – Hindu Press International," October 20, 2006.

https://www.hinduismtoday.com/hpi/2006/10/20/india-s-world-wide-cultural-diffusion/

. 
Kumar, Samir. "Cultural Renaissance Is Here at New India's Doorsteps," December 7, 2022.

https://newsonair.com/2022/10/18/cultural-renaissance-is-here-at-new-indias-doorsteps/

. 
Sarkar, Shivaji. "The Religious Economy: $40 Billion and Growing." The Pioneer, May 23, 2022.

https://www.dailypioneer.com/2022/columnists/the-religious-economy—40-billion-and-growing.html

. 
Sharma, Kushagr. "Case for Ram Mandir in Ayodhya: An Economic Perspective." Tfipost.com, July 7, 2018.

https://tfipost.com/2018/07/ayodhya-ram-mandir-01/

. 
"Demolition of Temples Will Lead to Mistrust Against Tamil Nadu Govt: Mutt Heads." The Economic Times,

https://economictimes.indiatimes.com/news/politics-and-nation/demolition-of-temples-will-lead-to-mistrust-against-tn-govt-mutt-heads/articleshow/84581779.cms?from=mdr

Accessed 3 Feb. 2023. 
The Hindu. "Targets of Destruction," June 17, 2011.

https://www.thehindu.com/features/friday-review/history-and-culture/targets-of-destruction/article2109633.ece

. 
The Times of India. "25 Idols in Temple Vandalized," July 3, 2019.

https://timesofindia.indiatimes.com/city/trichy/25-idols-in-temple-vandalized/articleshow/70048478.cms

.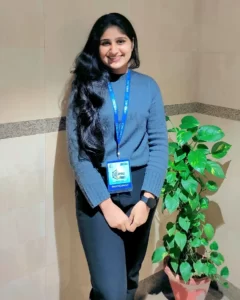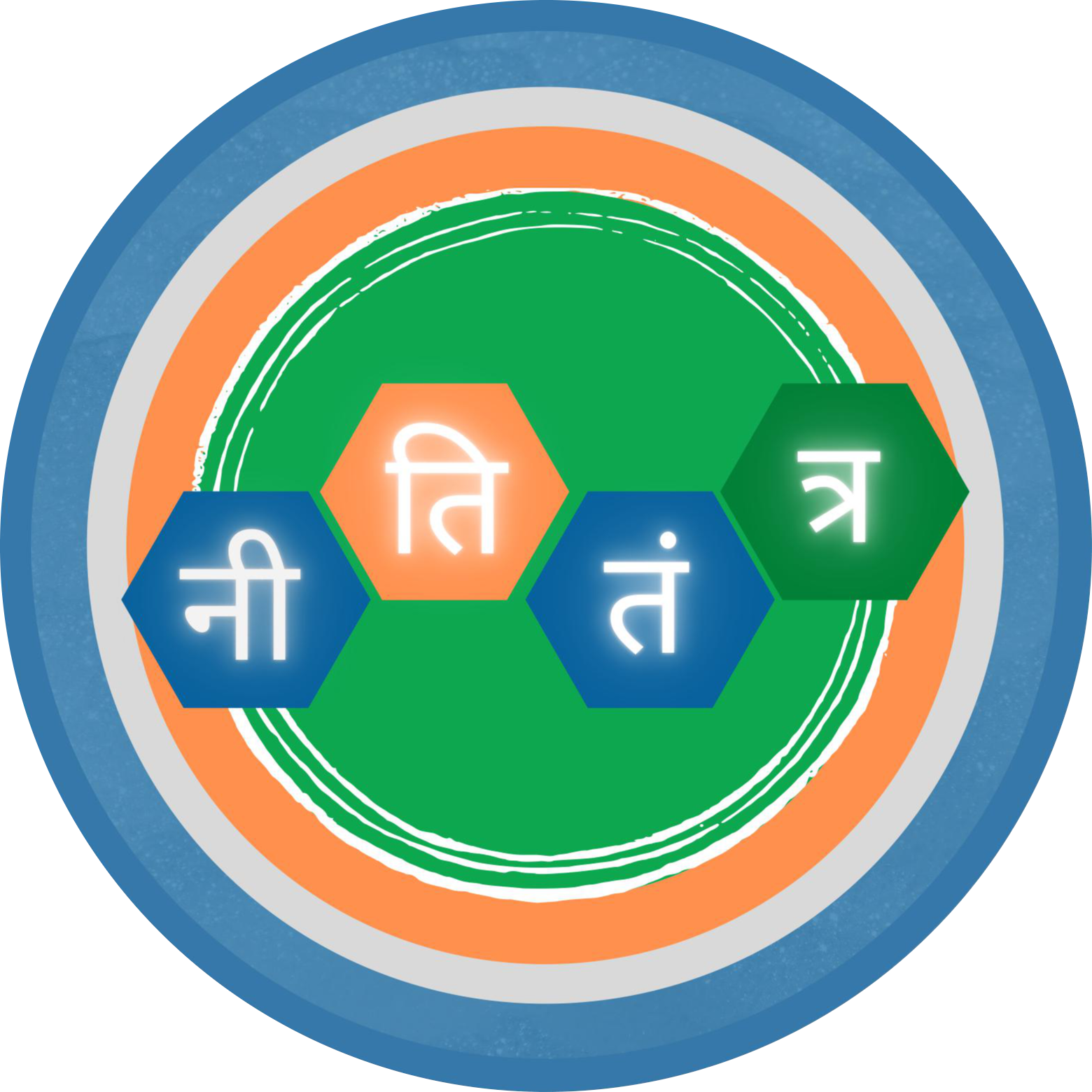 📌Analysis of Bills and Acts
📌 Summary of Reports from Government Agencies
📌 Analysis of Election Manifestos