ABSTRACT
This paper attempts to analyze the changing nature of agriculture and its greater inclination towards digitized means in the upcoming  future, focusing on India among the various G20 countries. The research aims to portray the fact that digital integration to achieve climate-smart agriculture (CSA) is in vogue today. The need for a sustainable and inclusive system of agriculture has strengthened over the years, and a general consensus by various countries has given way to the digital medium as the transformative tool to promote efficient agriculture. The paper thus includes how CSA is the new future, what it aims to achieve along with the challenges it currently faces. The paper also attempts to throw light on the current policy changes being worked upon in the said field while simultaneously recommending pathways for future development through means like providing farmers with specialized, region-specific extension services, introduction of digital semiotics using machine learning algorithms, utilizing tools like sensors, drones, and satellite images to keep a track on the crop and work on productivity issues etc.   
INTRODUCTION
"Give water to the farmers of this country and see the wonders they can do. Through the Pradhanmantri Krishi Sinchai Yojana, we want to ensure that water reaches every village across the length and breadth of the country." –PM Modi at Limkheda, Gujarat, 2016
Agriculture plays a very important role in India, both socially and economically. It is often described as the backbone of the Indian economy. Today, agriculture majorly restricts itself to rural India, however, it is still the occupation of about 54.6 % of the Indian workforce and contributes 17.8 % to GDP of the nation. The traditional procedures followed in this field have restricted the potential of both the farmers and their production. These methods often succumb to problems like limited irrigation. It is often found with traditional agriculture that systems are not set up to ideally distribute; most of the water used does not get absorbed by crops but evaporates. Also, it kills off life in the topsoil and subsoil. It tends to leech the land of its nutrition over time resulting in soil that is undernourished and eroded. There are other variables too, on which one has no control. A major factor, when it comes to conventional farming, is crop exposure to the elements. Crops are heavily affected by things like sunlight, rain, and wind, and there is only so much that farmers can do to control the impact of these elements. It is also not uncommon to hear about the difficulties that the farmers go through because of these factors.
Digitalisation as a method offers the possibility to help address the productivity, sustainability and resilience challenges facing agriculture. Through digitalisation of agriculture, we introduce cutting-edge, integrated digital technology into the farm production system, including AI, robotics, uncrewed aviation systems, sensors, and communication networks. It  helps farmers increase yield by assisting them in choosing better crops, hybrid seeds, and resource-efficient farming techniques. It is also utilized to improve farming productivity and accuracy to assist farmers in creating seasonal forecasting models. Taking this digital approach forward,  Climate-Smart Agriculture (CSA) as a part of India's and the G20 countries' SDGs vision aims to optimize a country's agricultural productivity, resilience, and emissions in response to climate change (long-term, irreversible changes in temperature, precipitation, humidity, pressure, and wind).
G20 : 
HISTORICAL CANVAS 
The Group of 20 (G20) was founded in 1999  after the Asian financial crisis as a forum for the Finance Ministers and Central Bank Governors to discuss global economic and financial issues. It plays an important role in shaping and strengthening global architecture and governance on all major international economic issues. The G20 members represent around 85% of the global GDP, over 75% of the global trade, and about two-thirds of the world population. Bilateral meetings on the summit's sidelines have occasionally led to major international agreements. The previous 17 Presidencies of the G20 delivered significant results — for ensuring macro-economic stability, rationalizing international taxation, relieving debt-burden on countries, among many other outcomes. These summits have addressed topics like the COVID-19 pandemic, 2008 financial crisis, the Iranian nuclear program, and the Syrian civil war.
INDIA'S PRESIDENTIAL NARRATIVE
"Peace, unity and harmony are useful in family, life, society and for the nation. And to all those who believe in Vasudhaive Kutumbakam, the whole world is one." -PM Modi in an interview to Network18, Nov 14, 2022
December 1st, 2022 was a momentous day as India assumed the presidency of the G20 forum, taking over from Indonesia. As the largest democracy in the world, and the fastest growing economy, India's G20 presidency planned to play a crucial role in building upon the significant achievements of the previous 17 presidencies. India holds the Presidency of the G20 from 1 December 2022 to 30 November 2023. India's G20 Presidency will work to promote the universal sense of one-ness. India has set "Vasudhaiva Kutumbakam" or "One Earth – One Family – One Future" as the theme for its G20 Presidency, rightly aiming to instill a sense of unanimity essential for addressing these global challenges collectively and effectively. The theme also exemplifies LiFE (Lifestyle for Environment), which highlights the importance of environmentally sustainable and responsible lifestyle choices, both at the individual and national level, in creating a cleaner, greener, and bluer future. Prime Minister Narendra Modi further envisions India's G20 agenda to be "inclusive, ambitious, action-oriented, and decisive." India's successes and experiences are critical to tailoring global solutions.
Click Here To Download The Paper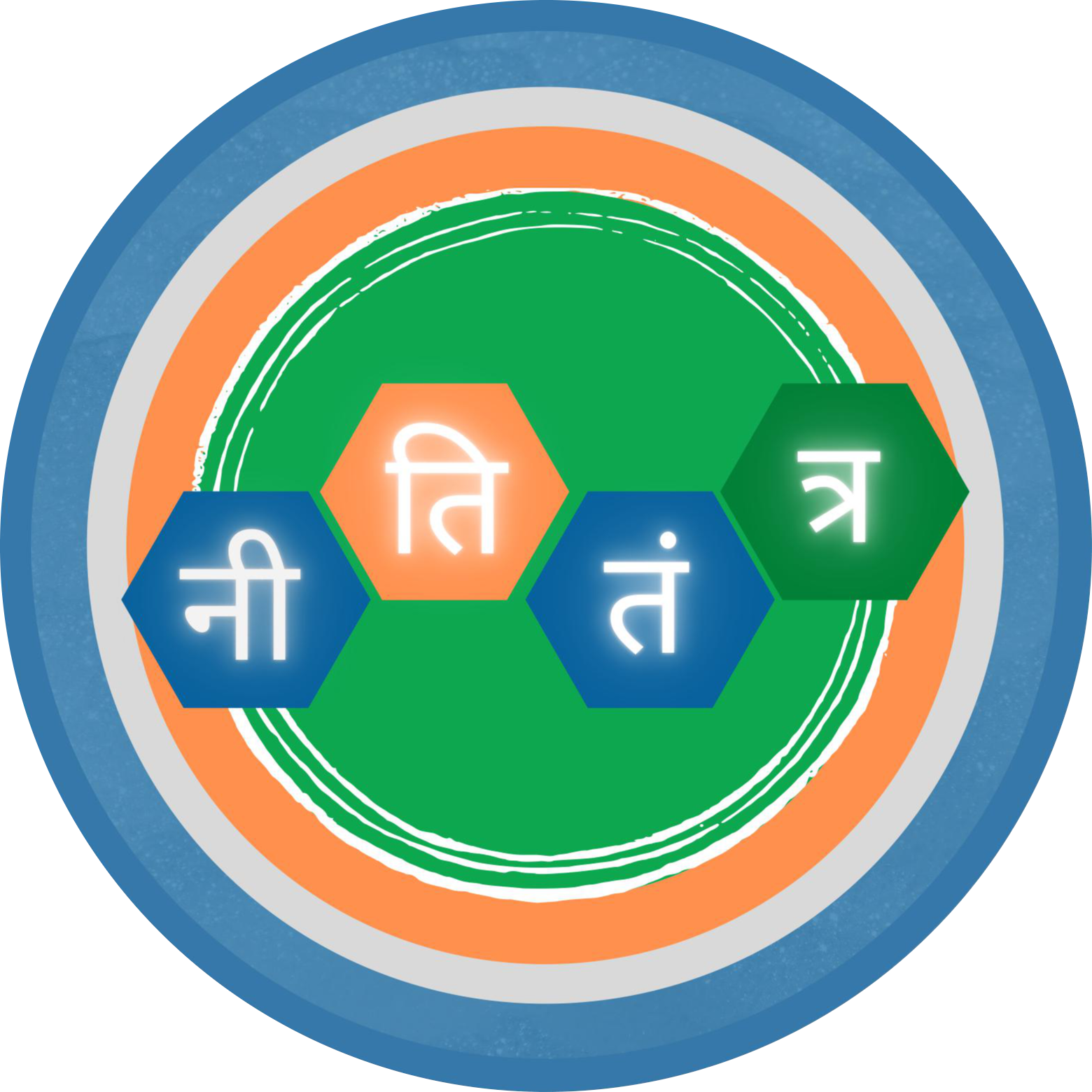 📌Analysis of Bills and Acts
📌 Summary of Reports from Government Agencies
📌 Analysis of Election Manifestos