Oilseeds and edible oils are two essential commodities for food security and nourishment. India is the largest consumer of edible oil and has exhibited consistently high demand. Despite this, the country still imports a majority of its edible oil supply, making the country extremely vulnerable to geopolitics. India imports a sizable proportion of its agricultural goods from Ukraine and Russia. The ongoing Russo-Ukrainian conflict has thus, in recent times, had major implications for the Indian and global edible oil market and prices. To counter rising prices and risk of food insecurity, the Black Sea Grain Initiative(BSGI) was put forward by the United Nations (UN) and involved countries. BSGI allowed for the passing of ships with agricultural export from Ukraine, which was previously blockaded by Russia. 
By analyzing import data, Consumer Price Index (CPI) movement, and consumption/demand in the domestic market, it can be seen that the implementation of BSGI is associated with a relevant rise in edible oil imports, and consequently declining prices. It must be noted that during some months that followed Russia's invasion, India had quickly found Ukraine's replacement in Russia, with the country exporting never before seen edible oil value in US$.
BSGI was a successful initiative for India, and on a global scale.However, the implications of the Russo-Ukrainian conflict on food security are still profound and require grave attention . India's high consumption for edible oils and relatively low self sufficiency ratio demonstrates insufficiency on the part of the domestic edible oil sector . It is of utmost importance for the Indian government to move towards incentivizing the production of edible oils within the country. Policy measures that involve land aggregation from the disproportionately high number of small land and expansion of the scope of already existing programs must be emphasized. The adoption of appropriate modern technology to enhance productivity could also be pursued for this purpose. Policy measures should serve to incentivize both industrial farmers as well as small-scale farmers to utilize the large domestic gap in supply for edible oils. 
Introduction
The ongoing Russo-Ukrainian conflict came to a turning point on 24 February, 2022 as Russia escalated the conflict by launching a full scale invasion on Ukraine. With Russia's full scale invasion came a number of economic consequences. A major economic consequence for Ukraine was the blockade of Ukrainian ports in the Black Sea and Sea of Azov by Russia. A senior industry official from Ukraine claimed that this blockade could cost Ukraine up to $6 billion in grain exports. 
The G7 openly condemned Russia's actions in a joint statement and claimed the Russian blockade of Ukraine via the black sea would push 43 million into famine. Ukraine's importance in global food supply and security cannot be understated.  According to the World Agricultural Supply and Demand Estimates (WASDE), the country comprises 9% of the global wheat export, 12% of the corn market and a disproportionately high  percentage (46%) of the global sunflower oil export. To add on to the country's role in global food security, The World Food Programme (largest humanitarian organization) had bought 50% of its grain stock from Ukraine before the war had started.
To address the increasingly important issue of food security in relation to the Russo-Ukrainian war, the United Nations (UN) facilitated discussions between Turkey, Russia and Ukraine to come to an agreement. Consequently, an agreement (Black Sea Grain Initiative) was signed on 22 July, 2022 in Istanbul as a means to 'provide for the safe navigation of vessels carrying grain and foodstuffs'. The initial agreement remained in effect for a period of 120 days from the signature date and could be extended for the same period of time unless one party wanted the modification or termination of the agreement.
The agreement dictated the formulation of a Joint Coordination Center (JCC) in Istanbul which included representatives from all of the concerned nations as well as the UN. The JCC would consist of a senior official from each party, and a number of required personnel. The JCC was required to approve schedules, verify details about personnel and loading port via close liaison with port authorities and 'develop and disseminate' detailed operational and communications plans. Furthermore, the agreement ensured that no military ships and aircrafts would be allowed to approach the maritime humanitarian corridor closer than a particular distance that was agreed upon by the JCC without authorization. 
The agreement signed initially was set to expire on the 19th of November, 2022; the agreement was extended for a period of 120 days till March, 2023. After this, the deal was extended twice for a period of 60 days. 17th July, 2023 ultimately marked the expiration of the BSGI .
Ukraine's global influence in agricultural supply is exemplified by its activities with major nations and unions. The European Union (EU), China and India are, in order, the largest importers of Ukrainian agricultural products. In the 2021 calendar year, the EU ($7.7 billion), China ($4.2 billion) and India ($2.0 billion) accounted for 50% of total Ukrainian agricultural exports. 
Ukraine's significance in agricultural exports in Europe, has earned it the term of  'breadbasket of Europe". Similarly, Russia and Ukraine combined are referred to as the "Global Breadbaskets". This is also due to their significant contribution to the world's exports in agriculture. These two nations accounted for 78% of the global export in sunflower oil and 30% of global wheat exports. The combined influence of Russia and Ukraine in the world's agricultural exports deemed it necessary for an initiative like BSGI be taken for the strengthening and reinstatement of global food security. 
The necessity in  undertaking  BSGI is even more exemplified while looking at export data of Ukraine and Russia. The pre-war contribution of agricultural exports to the total exports for Ukraine was at 41%. Ukraine's share in the global exports of agriculture declined massively; the global share of Ukraine's export in wheat, barley and sunflower oil declined from around 12%, 17% and 46% to 4%, 6% ,and 35% respectively.
Edible oils
Edible oil is fat of animal, plant or microbial origin that, at room temperature, is suitable for food use. They're derived from oilseeds ,which are the seed of plants that contain high levels of oils. Some common types of edible oil consumed in India are mustard oil, sunflower oil, soybean oil, groundnut oil and sesame oil. India's vast population and frequency of oil usage in food has made it the largest consumer of edible oil. To meet the vast demand, production capability, as well as exports have seen a continual increase. India is the fourth largest producer of oilseed, accounting for an impressive 10% of the global production.
Production of oilseeds in India
Domestic production of oilseed in India has seen an impressive improvement since the Yellow revolution in 1986-87, where domestic production was increased with an aim of meeting demand. During the period of 1986-87 to 2021-22, a threefold increase in production was seen as oilseed domestic production increased from 11.3 million tonnes to 45.7 million tonnes. 
The recent growth in oilseed production can be owed to increasing demands, favorable weather conditions and improvements in technology. 
However, the "National Mission on Edible Oils-Oil Palms" (NMEO-OP), a centrally sponsored scheme, approved in 2014-15, has played a significant role too. NMEO-OP's guidelines suggested that only 13% of the total potential land coverage has been utilized for cultivation of palm oil. The improvement in production capabilities of palm oil is especially important due to the fact that palm oil imports account for more than 55% of the total imports for edible oil. The period from 2014-15 to 2020-21 saw an astounding 42% increase in the production of crude palm oil, an impressive feat since the beginning of NMEO-OP.
SSR = 100* (Production)/(Import+Production-Export)
As evident from Fig 1.0 and Fig 2.0, oilseed production has been steadily increasing in the recent past, with a CAGR of 8% and the self sufficiency ratio as a percentage has also seen an increasing trend, reaching almost 50% in the period 2020-21. It must be noted that the production of edible oil from oilseed typically yields, in India's context, 28%-35% of the mass of oilseed. This means that 1 kg of oilseed would yield around 280-350 grams of the respective edible oil in mass. 
Role of Trade in Oilseed/Edible Oil
Despite India's rising production of oilseeds and an increasing self sufficiency ratio, total demands for edible oil still largely outweigh production. Therefore, imports account for the rest of the nation's availability of edible oil. Recent data shows that domestic production accounts for approximately  9-10 mT of edible oil whereas import accounts for the remaining 11-14 mT. Some commonly used edible oils include palm oil, sunflower oil, soybean oil and mustard oil. 
Palm oil is the most widely consumed type of edible oil with an annual demand of 8 – 8.5 mT. Palm oik's demand heavily outweighs production as India's palm oil production was at around only 0.3 mT annually. The import of palm oils is a significant contributor to the edible oil import bill, with it comprising more than 55% of the overall bill. This makes palm oil, the most highly demanded edible oil, highly import dependent. 
Similarly, the availability of sunflower oil, the fourth most consumed oil, is also highly dependent on imports. India's production capacity of 0.05 mT is negligible when compared to the demand of 2-2.5 mT. 
The Russo-Ukrainian war has had massive impacts on the edible oil market in India. With a large proportion of demand met by imports, this impact can be exemplified through the import quantity and import bill data as shown in fig 3.0 and fig 4.0.
Click Here To Download The Paper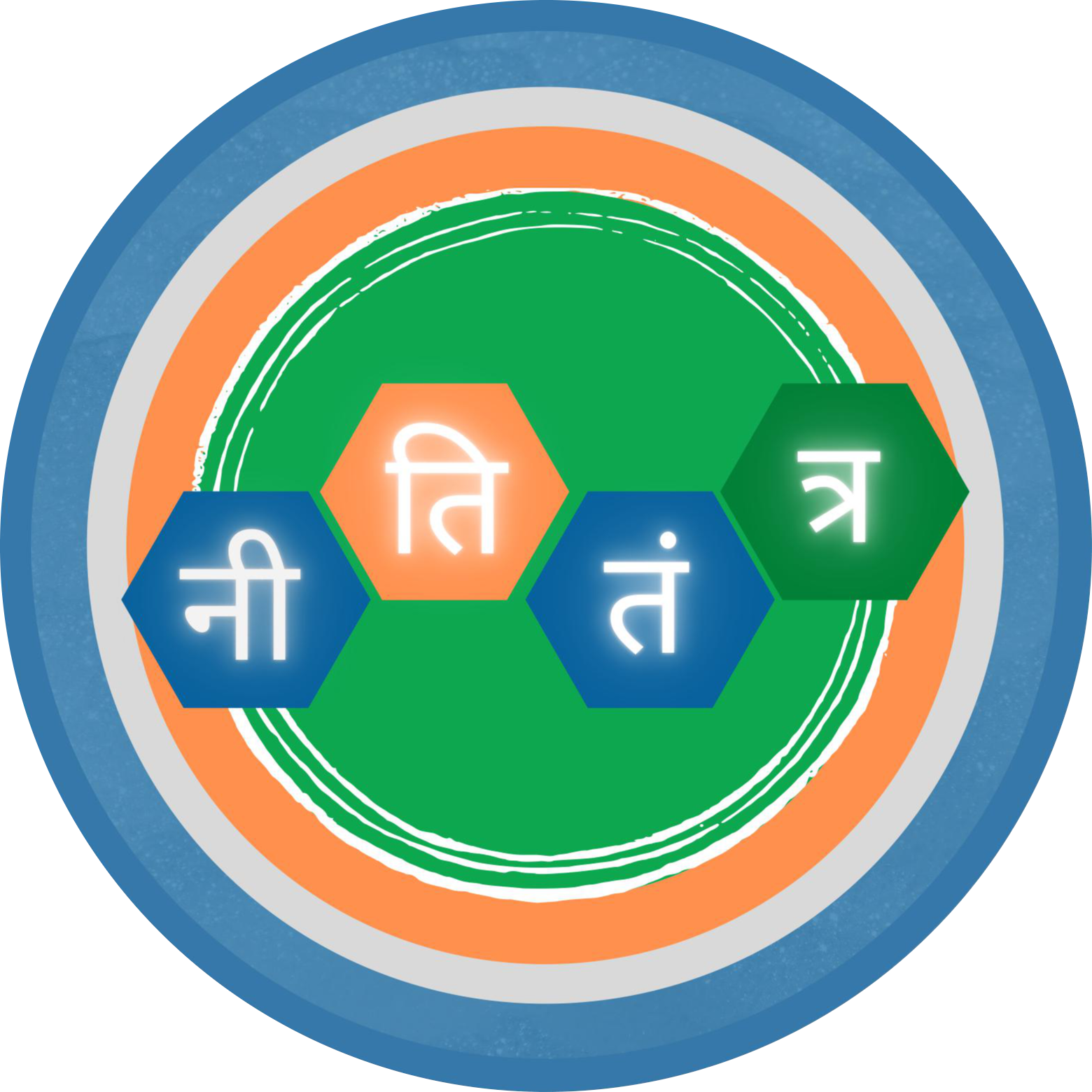 📌Analysis of Bills and Acts
📌 Summary of Reports from Government Agencies
📌 Analysis of Election Manifestos